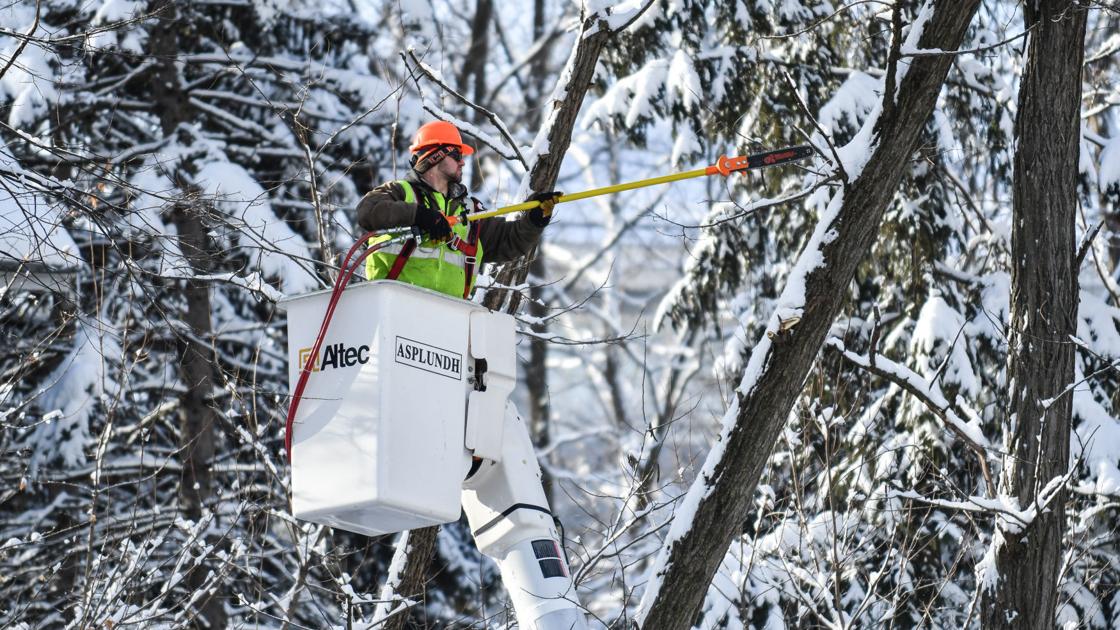 In the Iowa Quad-Cities, there are 2,447 customers without power, MidAmerican Energy is reporting.
Of those, Davenport has the greatest number of outages reported with 1,499, followed by customers in Scott County with 390, LeClaire with 411, Eldridge with 144, Bettendorf with two and Princeton with one.
MidAmerican Energy spokeswoman Tina Hoffman said that the company was concerned about the possibility that ice accumulating on power lines coupled with the strong winds would cause a large number of outages in the region.
The company has dispatched additional line and tree trimming crews to the Quad-City region, she said.
Anyone who sees a downed power line is asked to report it to 800-799-4443.
Area police are urging people not to drive unless there is an emergency or they have to be somewhere.