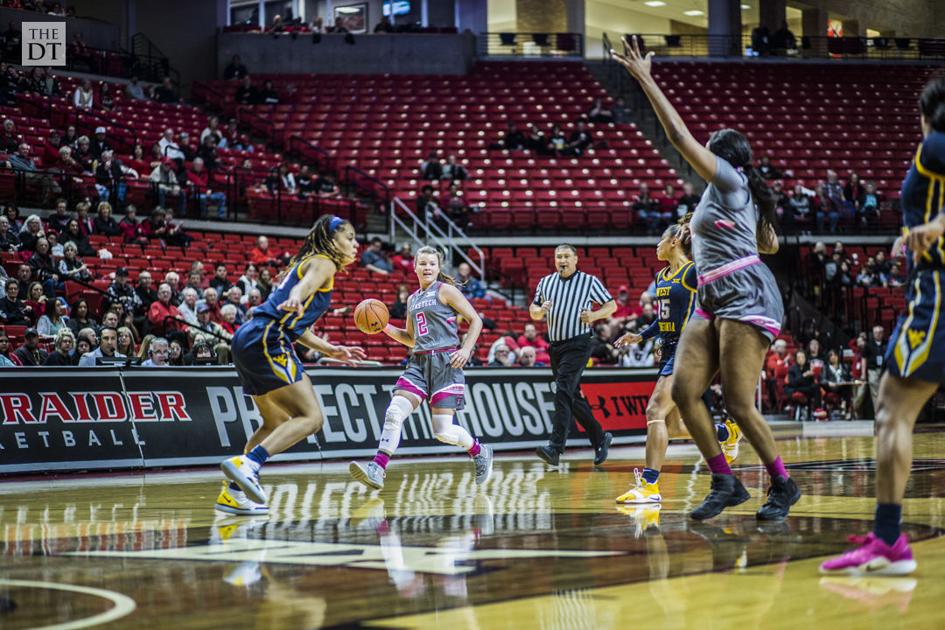 The Texas Tech women's basketball team fell to West Virginia University, 75-72, Wednesday, Feb. 13, in the United Supermarkets Arena.
West Virginia was first to put points on the board as guard Tynice Martin nailed a jumper to give the Mountaineers a 3-0 lead.
Fellow teammate Brewer followed in Carr's footsteps and hit another layup to give Tech its first lead, 7-5, with 6:44 left in the first quarter.
Goodson came out with vengeance as she followed in her teammates' footsteps to nail a three, bringing the Mountaineers lead down to one, 44-43, with a little under seven minutes left in the third quarter.
Carr nailed two layups in a row to bring the Lady Raiders their first lead of the game since the first quarter, 51-50, with a little over three minutes left in the third period.
Fellow teammates Hayden and Goodson made two consecutive threes to keep the momentum up for the Lady Raiders, finishing off the third quarter leading the Mountaineers, 59-54.