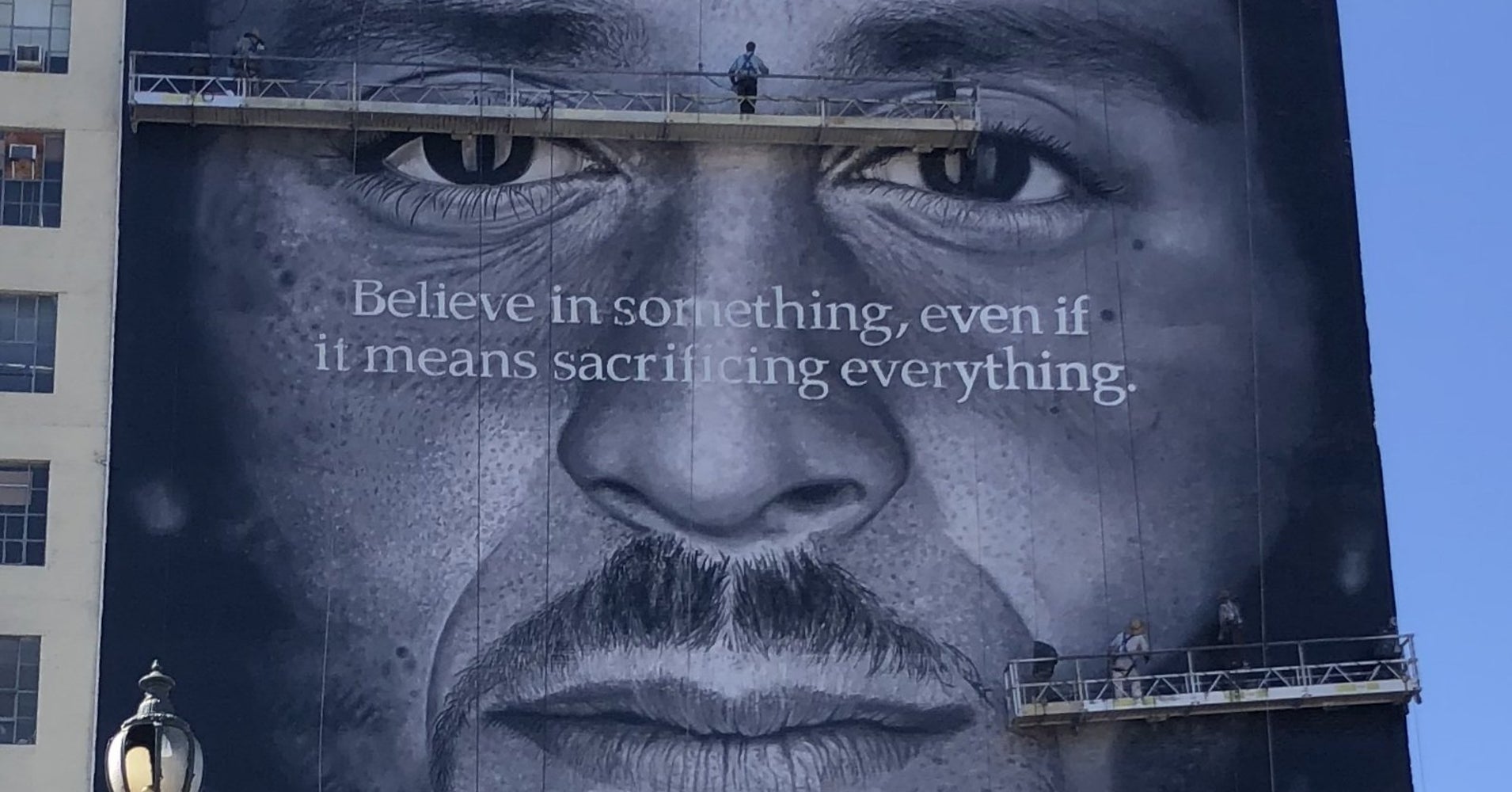 Owner Stephen Martin said his business struggled after the decision, and "just can't keep the doors open anymore."
They have a monopoly on jerseys," Martin told a local NBC station.
Kaepernick sparked a wave of protests by fellow NFL players in 2016 when he began kneeling during the national anthem to protest police brutality and racial inequality.
"As much as I hate to admit this, perhaps there are more Brandon Marshall and Colin Kaepernick supporters out there than I realized," the store owner lamented.
Martin, his store out of business, said he doesn't regret his decision.
"That part of the military respect that's in me just cannot be sacrificed or compromised, as I believe Brandon Marshall and Colin Kaepernick both did.