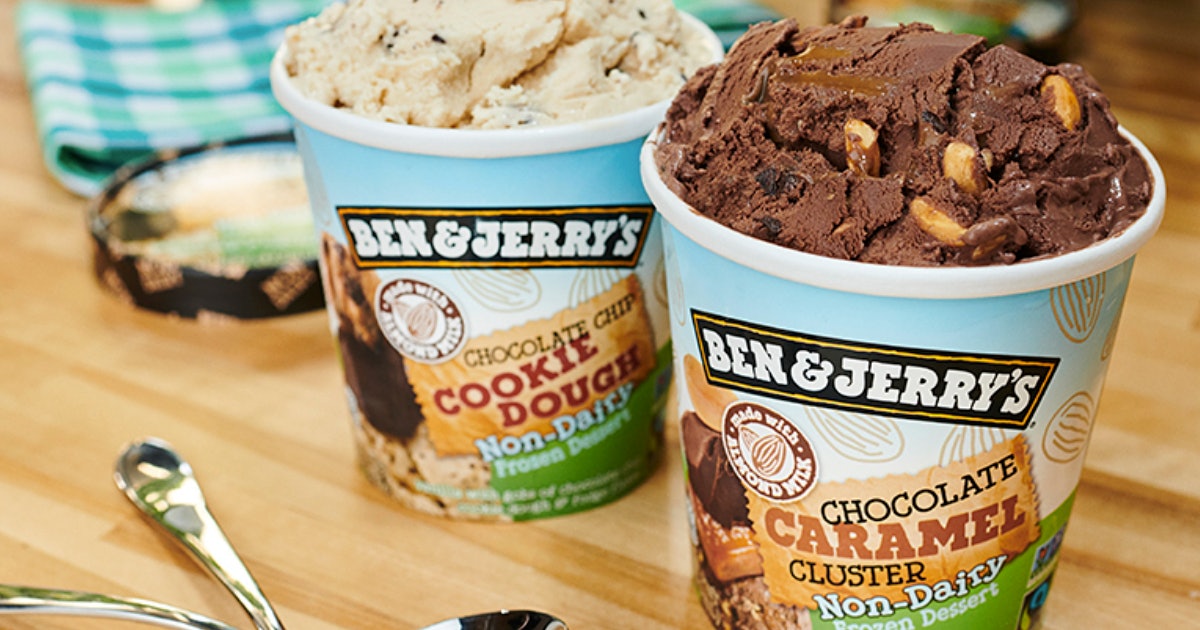 Lately, several frozen treat companies have debuted brand new vegan and non-dairy options and have made it evident that they wanted as many customers as possible to be able to enjoy their products (regardless of food preferences or dietary restrictions).
It's safe to say that non-dairy ice cream choices are on the rise: the market for the frozen aisle option is projected to be worth over $1 billion by 2024.
It's a delicious classic, and Ben & Jerry's wants to ensure that everybody who loves it can enjoy it (it is their number one flavor around the world, after all).
Today, the company officially released its first-ever vegan chocolate chip cookie dough flavor, and it looks as good as can be.
Featuring its beloved combination of vanilla ice cream with chunks of chocolate chip cookie dough & fudge shavings, the non-dairy flavor is already available in grocery stores.
When you open a pint, you can enjoy chocolate ice cream with a blend of peanuts, fudge chunks & salted caramel swirls.