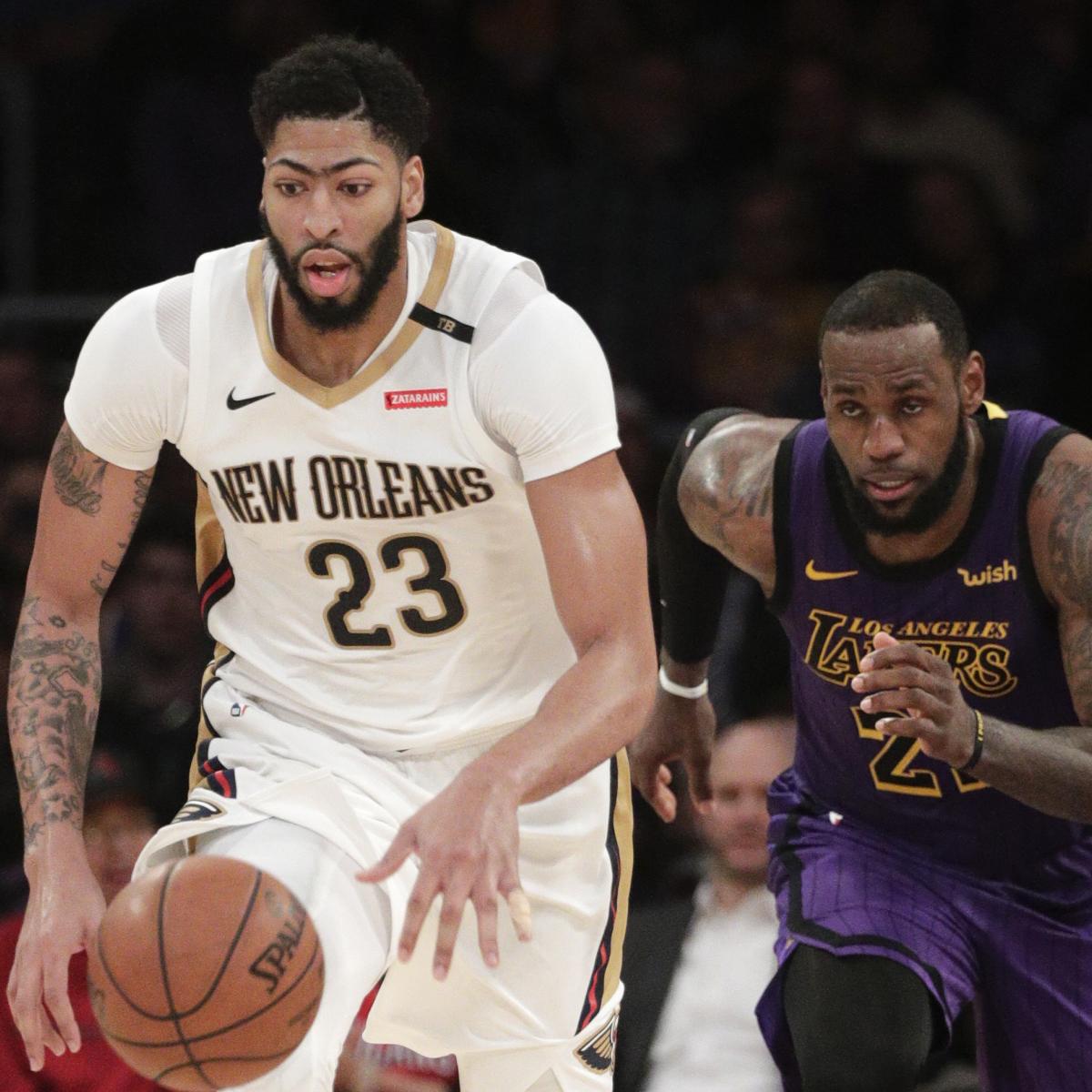 Jae C. Hong/Associated PressLOS ANGELES — In a Monday morning tweet, ESPN's Adrian Wojnarowski dropped the bombshell that Anthony Davis will pass on signing a $240 million "supermax" extension with the New Orleans Pelicans this summer and prefers to be traded.
Team president Earvin "Magic" Johnson and general manager Rob Pelinka will try to hold onto as many assets as they can, but if the Lakers' offer isn't lucrative enough, the Pelicans will wait to trade Davis until the summer.
Davis has a 15 percent trade kicker in his contract, but since he earns nearly the maximum for a player with six years of experience, he'd receive a relatively insignificant bump of $65,976 (paid by the Pelicans).
Alternatively, the Lakers could keep their remaining depth and stay over the salary cap, enabling them to try to re-sign players like Rajon Rondo, Lance Stephenson, JaVale McGee, Tyson Chandler and/or Michael Beasley.
If the Lakers wait to make their best offer until the summer, the Celtics could entice the Pelicans with as many as four 2019 first-round picks (from the Los Angeles Clippers, Memphis Grizzlies, Sacramento Kings and their own).
As far as draft picks, the Lakers own all of their future selections except for this June's second-rounder, which will either go to the Atlanta Hawks or the Kings (originally from the Roy Hibbert trade with the Indiana Pacers).