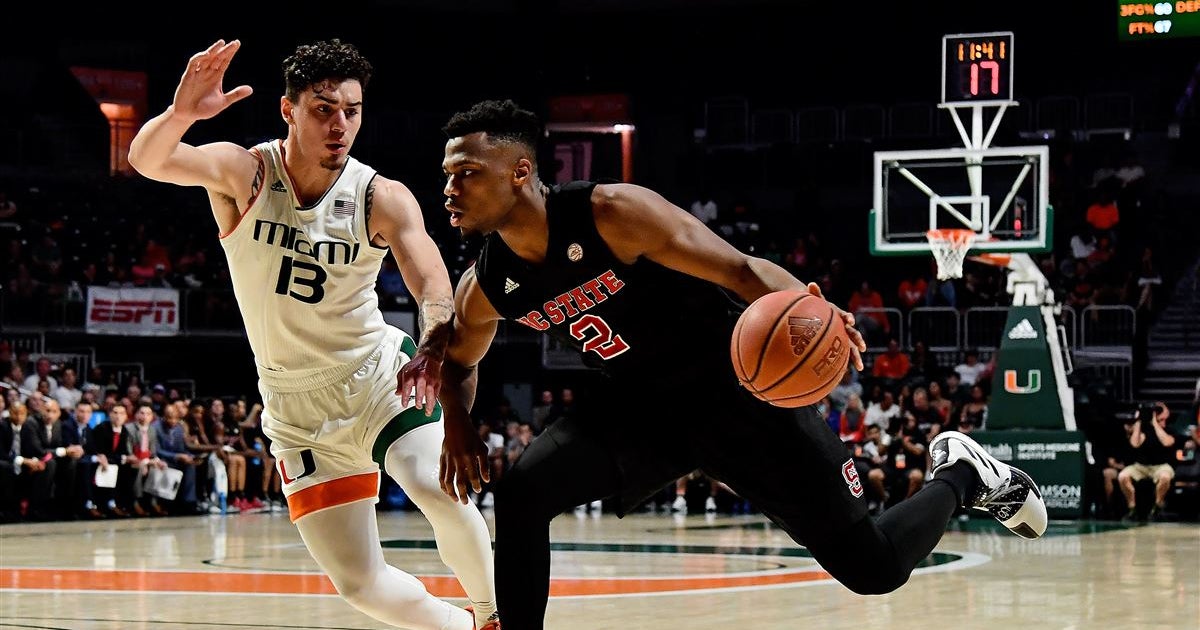 RALEIGH -- NC State heads into Tuesday night's matchup against UNC with a seven-game winning streak intact and a No.
Every year, NC State fans know exactly what to expect from UNC -- a fast-paced system that can run up and down the court and push the pace.
The three keys for NC State in this game will be winning the rebounding percentage, perimeter defense and bench production.
However, UNC happens to have three solid shooters from behind the arc in Cam Johnson, Luke Maye and Coby White -- three starters who have seen 25 percent or more of their points come from deep.
Last season, Maye finished with 31 and 33 points against the Pack, with the latter coming in regulation at PNC Arena and still stands as a career-high for the senior forward.
The Pack has a completely different frontcourt to matchup with Omer Yurtseven, Abdul-Malik Abu and Lennard Freeman all gone, State will look to Wyatt Walker and D.J.