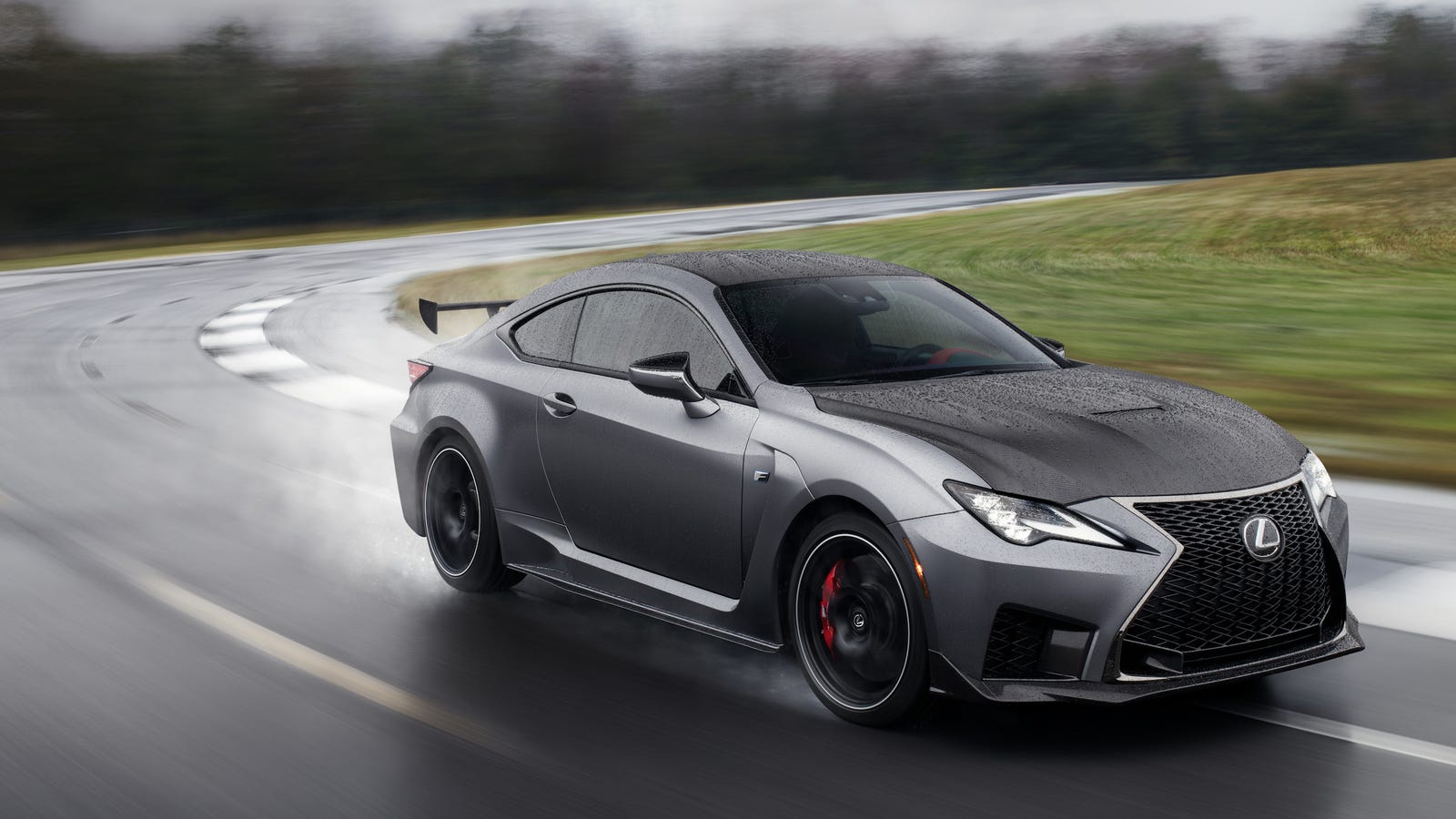 Among them are a downforce-inducing front splitter and a carbon fiber rear spoiler, the latter of which, Lexus says in a press release , allows the car to make up to 58 more pounds of downforce, and also reduces drag.
Fifty-five pounds of the overall weight lost, Lexus says, come from a newly designed set of BBS wheels and more performance-ready Brembo carbon ceramic brakes.
Other weight was lost with help of a new carbon fiber roof and hood, and a new titanium exhaust.
Both the standard and Track Edition models also get stiffer and lighter suspension bits, more aggressive engine mounts, and redesigned headlights and taillights.
At the rear, hollow half shafts are now used in place of the previous solid shafts while up front a pared down intake manifold and a smaller air conditioning compressor remove weight from the front of the car.
To further refine the feel of the RC F, there are now stiffer bushings for the rear suspension arms and steering rack mounts