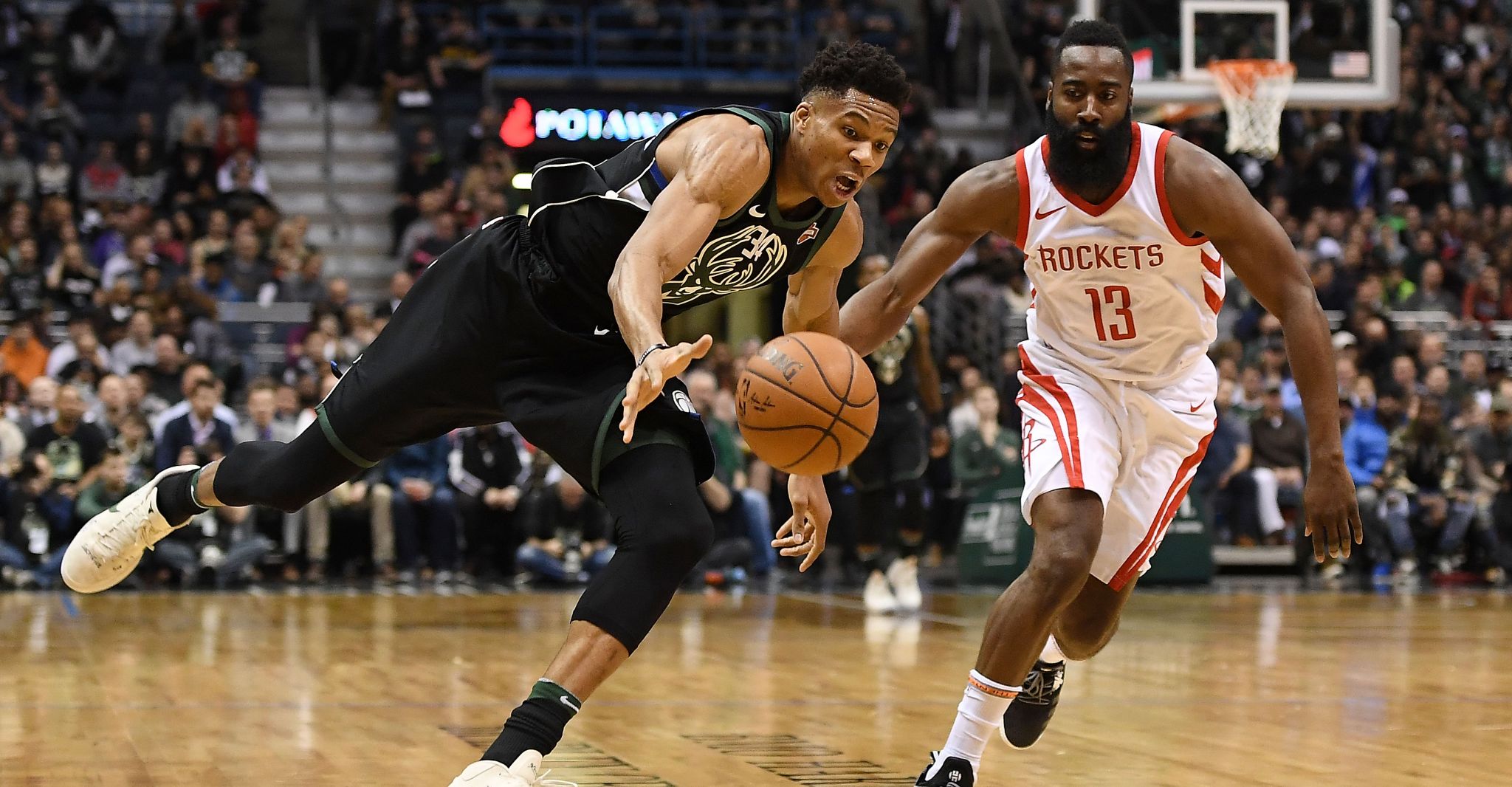 'Unique' talents of Rockets' James Harden, Bucks' Giannis Antetokounmpo make them tougher to stop
Of all the ways the offensive talents of the Rockets' James Harden and Bucks' Giannis Antetokounmpo have been described, when Rockets coach Mike D'Antoni and Bucks coach Mike Budenholzer addressed trying to stop the MVP favorites they repeatedly hit upon "unique."
Giannis, the way he gets to the rim with people knowing exactly what he is going to do and he still does it, is pretty amazing.
His 17.8 points per game in the paint is 2.5 more than Anthony Davis' next-most 15.3 (with the Rockets' Clint Capela averaging 15.2.)
Antetokounmpo is on pace to be the first player since Oscar Robertson in 1961-62 to average 26 points, 12 rebounds and six assists per game.
He is on pace to join Michael Jordan as the only players to average 30 points, eight assists, five rebounds and two steals in a season.