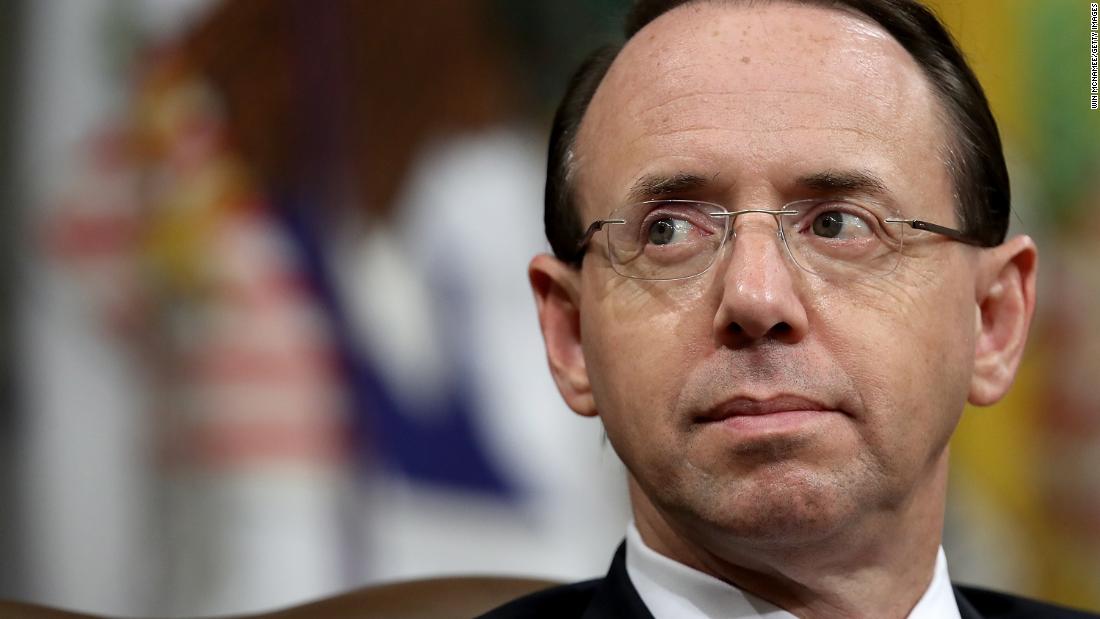 When exactly Rosenstein leaves could shift depending on the timing of Barr's confirmation and the naming of a new deputy attorney general.
A source told CNN that Barr made it clear to the White House that he wanted his own deputy -- a request that was honored the last time he served as attorney general under President George H.W.
White House press secretary Sarah Sanders told reporters Wednesday that she hadn't spoken to the President about Rosenstein's plans but said the deputy attorney general is "doing a great job."
In a June 2018 memo to senior DOJ officials, Barr reached a decisive and controversial conclusion that President Donald Trump's interactions with ex-FBI Director James Comey would not constitute obstruction of justice.
In September, reports emerged that Rosenstein discussed wearing a "wire" to record conversations with Trump and recruiting Cabinet members to invoke the 25th Amendment to remove Trump from office, according to sources familiar with memos authored by former FBI Deputy Director Andrew McCabe documenting the discussions.
Rosenstein remained in his role as deputy at the Justice Department when Matt Whitaker was tapped as acting attorney general after Sessions was forced out.