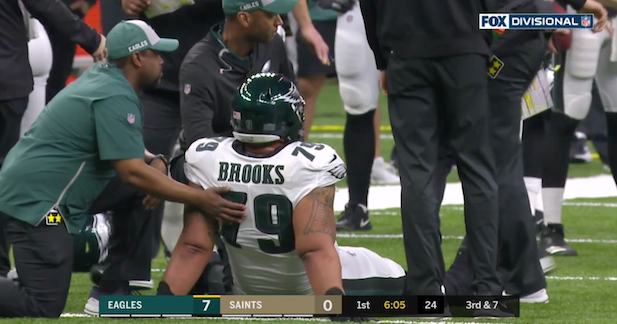 Manage Brandon Brooks has been the most consistent player on the Philadelphia Eagles offensive line.
Now, Brooks isleaving the game with an apparent leg injury as he was getting carted off the field.
Brooks is one of the elite guards in the NFL, which was solidified with his second Pro Bowl selection this week.
All Brooks has done has been a rock on the Eagles offensive line since he signed a five-year, $40 million deal three years ago.
"That award, that nomination, that goal to make the Pro Bowl, I think it comes from other D-linemen and other defensive guys voting on that.
Brooks is tied with Kevin Zeitler for the fewest pressures allowed (over 900 snaps) with 10 on the season.