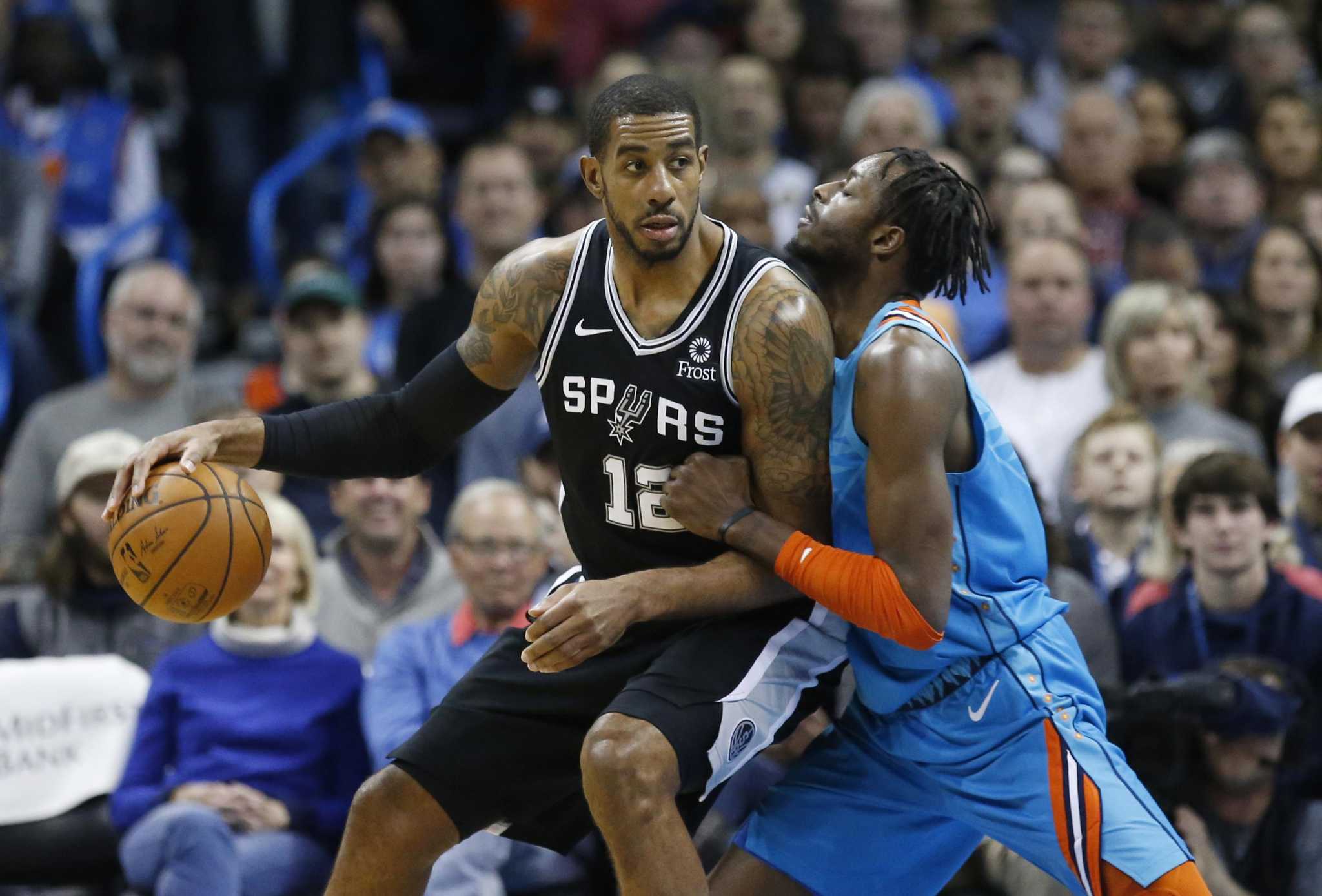 OKLAHOMA CITY — In an age where perimeter play dominates, and post-playing centers are a dying breed, the matchup between big men LaMarcus Aldridge and Steven Adams stands out.
Aldridge seemingly reinvigorated his chances for a seventh All-Star appearance by scoring a career-high 56 points in Thursday's 154-147 double-overtime win over the Thunder.
The New Zealand native entered Saturday's contest averaging 15.5 points, 10.1 rebounds, 1.7 assists — all career highs — and 1.6 blocks.
"They better (vote in Adams)," The Daily Oklahoman quoted Thunder star Russell Westbrook as saying last week.
The 12th overall pick out of Kansas in 2003, Collison finished with 5,359 points, 4,701 rebounds and almost 1,000 assists mainly as a role player.
Good soldier Forbes: Popovich turned a question about how the Spurs use the G League to develop players into an opportunity to praise Bryn Forbes for the job he did at the start of the season as an emergency point guard after Dejounte Murray's season-ending injury.