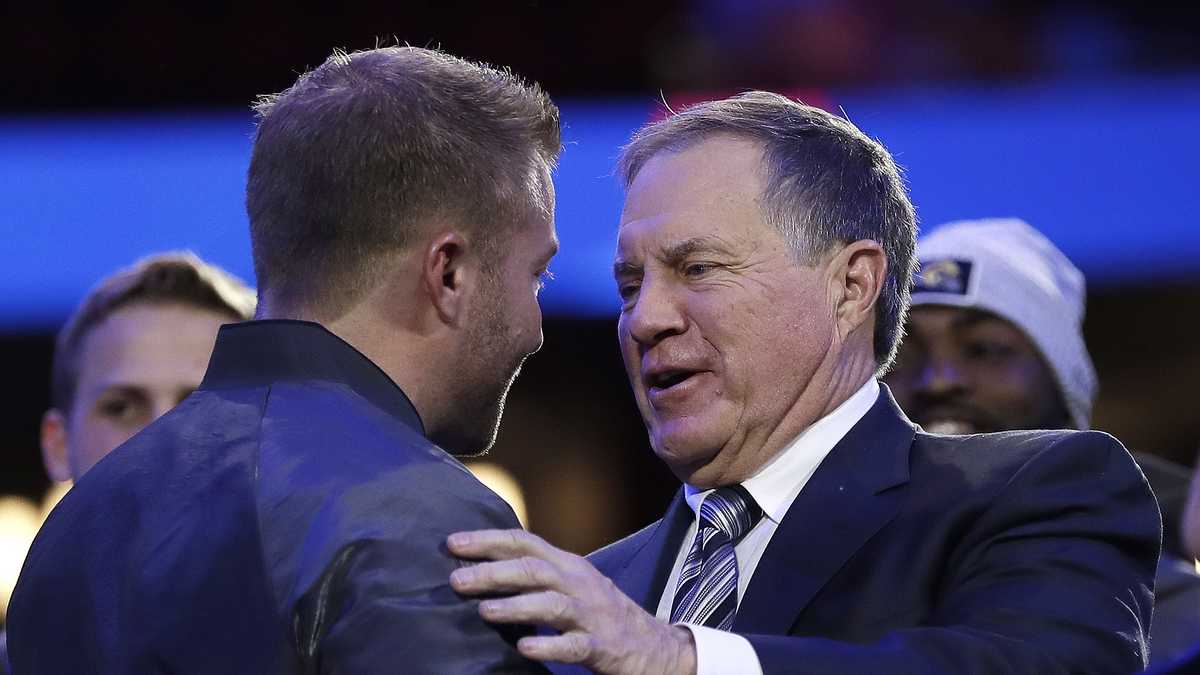 Some Los Angeles Rams players and coach Sean McVay sat at podiums Monday night, answering questions ranging from serious to outrageous.
Other Rams were spread across the mosh pit of a floor at the State Farm Arena, dealing with the microphones and TV cameras and the noise bouncing through the building.
Or several people in full Mexican regalia - nice sombreros, for sure - giving their own interviews rather than asking anything about jet sweeps or corner blitzes.
Marcus Peters and Dante Fowler Jr., walked onto a makeshift stage Monday night and played a tossing game for the Nickelodeon show "Double Dare."
It was a quick respite for the Los Angeles Rams defensive duo, and cornerback Peters appeared to beat linebacker Fowler in the game.
A few minutes later, Patriots placekicker Stephen Gostkowski might have invited the wrath of his coach by actually taking part in one of Summers' activities, a mini-basketball challenge.