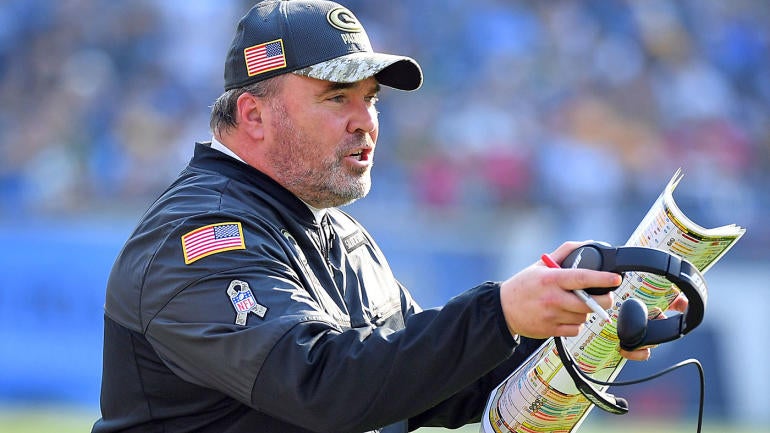 McCarthy was the head coach of the Green Bay Packers for nearly 13 seasons, compiling a 125-77-2 record during that time.
The Packers won the Super Bowl back in 2010 and made the playoffs in eight consecutive seasons from 2009 to 2016, but went just 7-9 in 2017 and were 4-7-1 at the time McCarthy was fired in 2018.
In recent seasons, his offense came under increasing scrutiny as the Packers struggled to create easy throws for Aaron Rodgers , who often had to put the entire offense on his back for weeks at a time.
It is perhaps not surprising that McCarthy was interested in the job in New York, as Jets quarterback Sam Darnold is highly regarded.
Darnold showed off his potential down the stretch of the season, returning from a multi-week injury to complete 64 percent of his passes while averaging 7.5 yards per attempt and throwing six touchdowns against just one interception during the final four games of the season.
McCarthy was the Packers' quarterbacks coach before he was the offensive coordinator for the Saints and 49ers , which led to his getting the job in Green Bay.