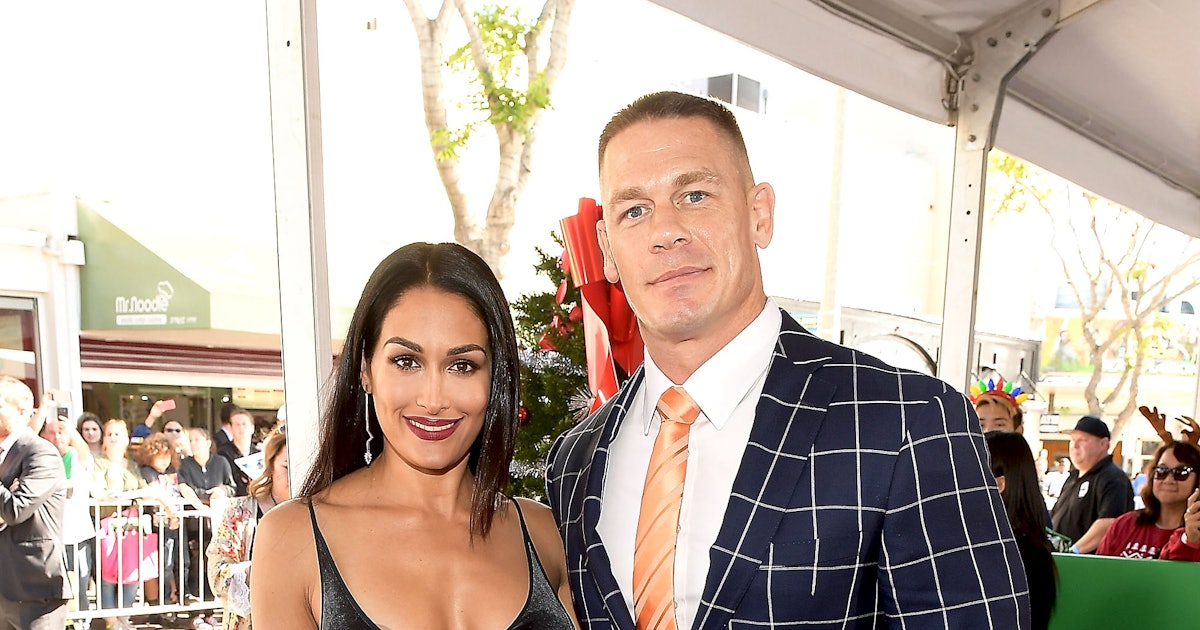 John Cena and Nikki Bella's relationship has been through a ton of (very public) ups and downs over the past few years.
Well, based on the latest scoop on Nikki Bella's love life, it would seem that her and Cena's on-again-off-again relationship — and engagement — is very much off right now.
But if it is, it's worth noting that Cena and Chigvintsev were buddies back when the pro dancer was working with Bella.
The two spent more than a year planning their wedding, but broke up just a few weeks before their big day, which was scheduled for May 2018.
The Bella Twins on YouTube But since splitting up, both parties have made it clear that the door is not completely closed on their relationship.
Additionally, in a sneak peak clip from Season 4 that was shared on YouTube, Nikki tells Brie she is considering moving to Los Angeles.