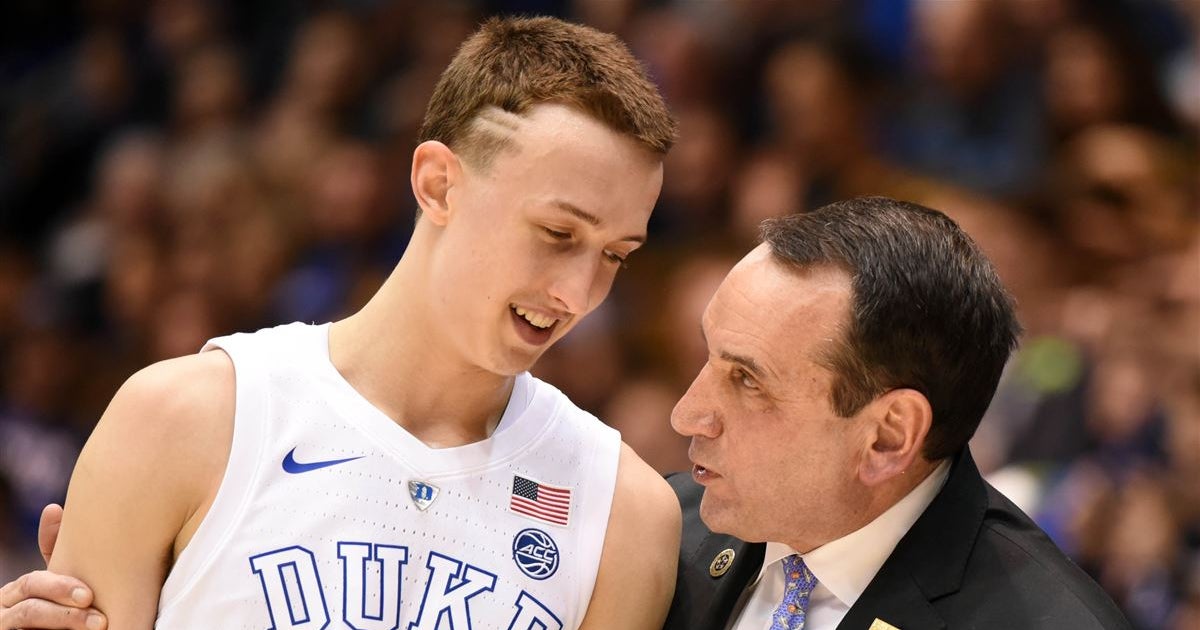 Duke head coach Mike Krzyzewski met the media following his team's win over Georgia Tech on Saturday afternoon.
After the timeout, our guys really started playing defense, and we did a couple different things against the zone that got us quick buckets.
Really good win for us, and for Tre [Jones] to play that number of minutes and cover one of the better guards in the league, [Jose] Alvarado.
After the Pitt game, he had done some stuff in shoot-around and he said, 'I'm really starting to feel well.' And then on Wednesday, he and Nick Potter did a lot more work.
It killed me not being able to play with my brothers these last few games, but it was next guy up and they filled my spot really well and were able to get those couple of big wins for us.
We were extremely dead so we knew that we had to pick it up, have a little life, and then Alex [O'Connell] was able to come in and give us a huge spark and keep that going for us."