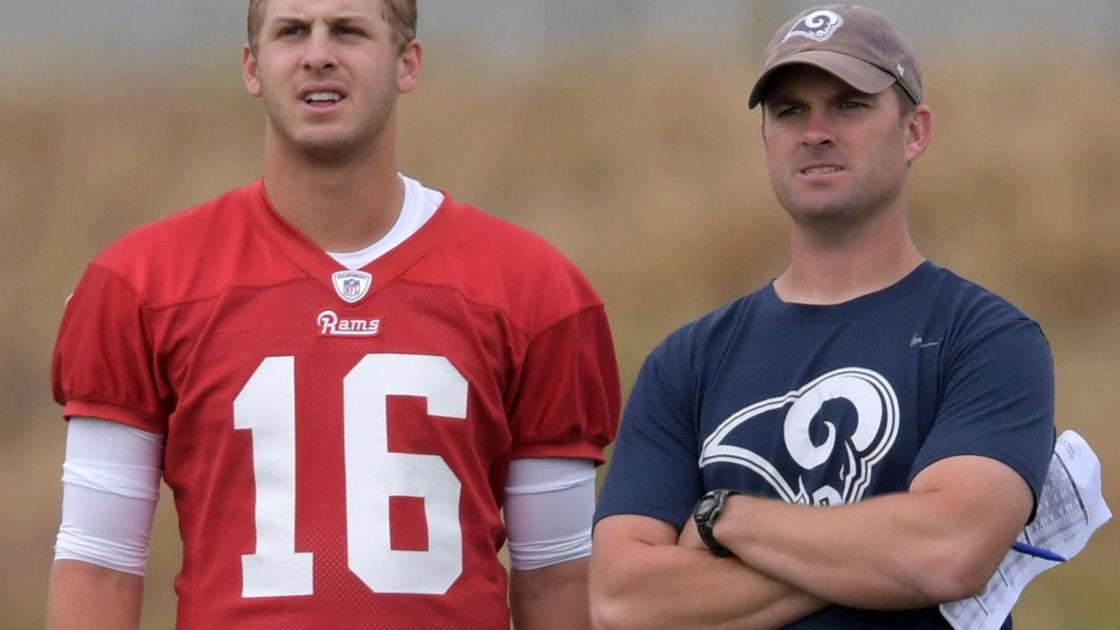 If Taylor does indeed end up wearing the orange and black in Cincinnati, though, he will become the first former Husker hired as an NFL head coach in the Super Bowl era, and he will have done it just a shade more than a decade since starting his first gig as a GA in College Station in 2008.
I hated him," Ganz, a redshirt freshman quarterback at NU when Taylor arrived following stints at Georgia Tech and Butler (Kan.) Community College, recalled with a laugh.
Instead, Taylor quickly established himself as the best of the bunch — Ganz readily admits now that he wasn't ready physically or mentally — and the two built a friendship despite the shaky beginning.
Taylor has trained and learned the past two years under Rams head coach Sean McVay, considered by most to be at the forefront of offensive creativity at the professional level.
"Bill Callahan obviously had his issues at Nebraska, didn't win enough, but I'd still say he's one of the smartest X's and O's coaches that I've ever been around," said Zach Potter, a former teammate of Taylor's at NU who spent time with the New York Jets, Jacksonville Jaguars, St. Louis Rams and Houston Texans between 2009-14.
He spent the week leading up to a Sunday night showdown between his friend and his childhood team sending Taylor clips of Khalil Mack highlights.