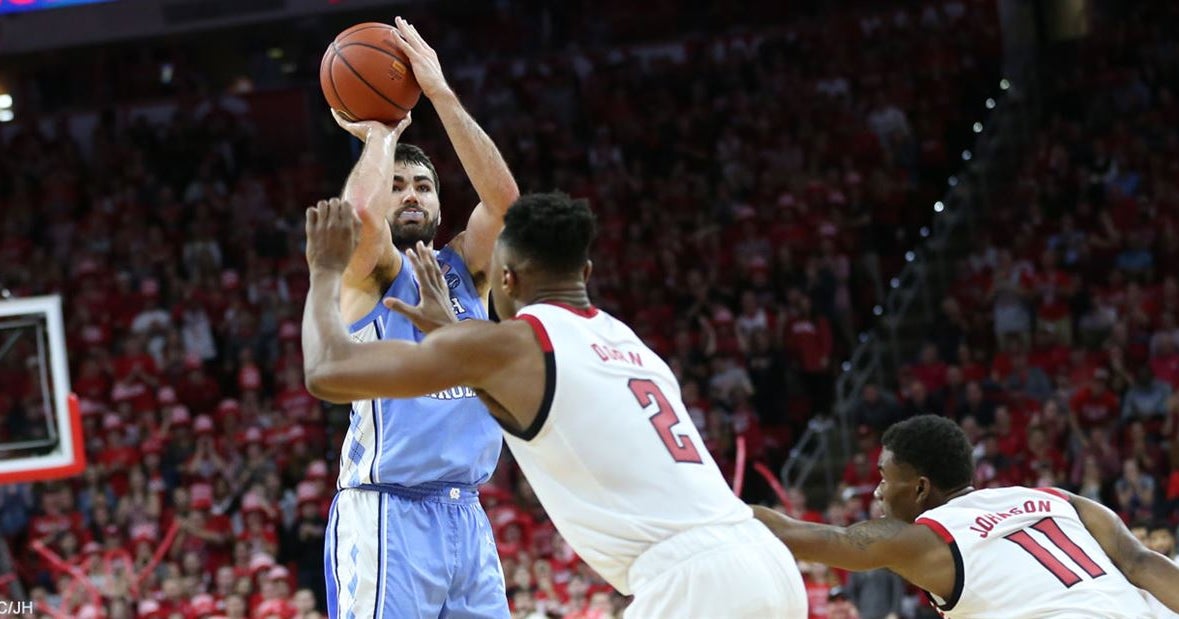 12 North Carolina as the Tar Heels led for more than 39 minutes in securing their sixth straight win at PNC Arena with a 90-82 victory.
UNC's senior trio delivered in their final visit to Raleigh to complete a career sweep on the road against the Wolfpack.
The Wolfpack missed 9-of-10 shots during a critical stretch in the closing minutes as the Tar Heels were able to keep their rivals at arm's length.
After a visit from UNC head athletic trainer Doug Halverson, the fifth-year wing managed to leave the court without any help while favoring his right leg.
Johnson did not return to the game, and Roy Williams confirmed in the postgame press conference that his graduate senior was suffering from cramps.
The Wolfpack missed their first eight field goal attempts, but eventually answered both forcing turnovers and making 9-of-10 shots during a six-minute stretch to cut their deficit to 33-31 with 6:06 remaining before halftime.