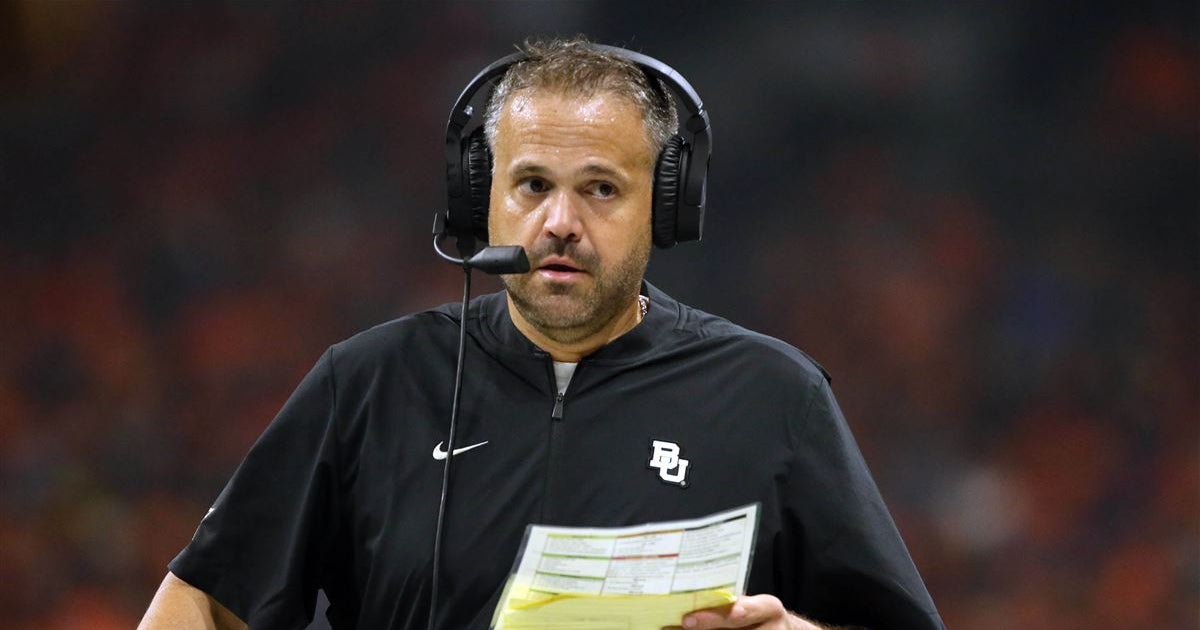 On Tuesday, Baylor athletic director Mack Rhoades confirmed that coach Matt Rhule had been contacted by numerous NFL teams.
Rhule's name continue to surface Wednesday, specifically for the head coaching vacancy for the New York Jets.
Brian Davis of the Austin American Statesman tweeted Wednesday, "there's a lot of smoke about Baylor's Matt Rhule going to the Jets."
After winning just one game in his first season, Rhule led the Bears to a 7-6 record and a Texas Bowl victory over Vanderbilt.
Rhule, a 20-year coaching veteran, arrived in Waco, Texas, fresh off leading Temple to the 2016 American Athletic Conference championship.
Rhule began his coaching career as a volunteer assistant at Penn State in the spring of 1998 before working at Albright College in Reading, Pa., for the 1998 season.