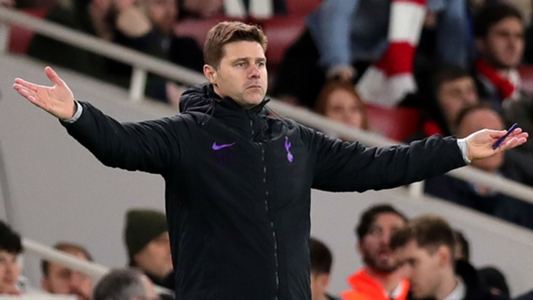 Ole Gunnar Solskjaer does not believe Sunday's Premier League showdown between Manchester United and Mauricio Pochettino's Tottenham is an audition for the Old Trafford job.
Pochettino is regarded as the number one candidate for the United role at the end of the season, while caretaker manager Solskjaer is also in the mix.
Solskjaer has led United to five successive wins since replacing Jose Mourinho last month – the Norwegian favourite bringing entertaining football back to the Theatre of Dreams.
However, Solskjaer – on loan from Molde – is set for his toughest test in charge of the side and insisted the blockbuster clash is not about him or counterpart Pochettino.
A goal from Harry Kane and two from Lucas Moura saw Tottenham take a 3-0 over the Old Trafford outfit in their first league meeting this season while Jose Mourinho was still in charge.
The trip to Tottenham is not a showdown of managers, but a clash between top players, according to the Old Trafford boss