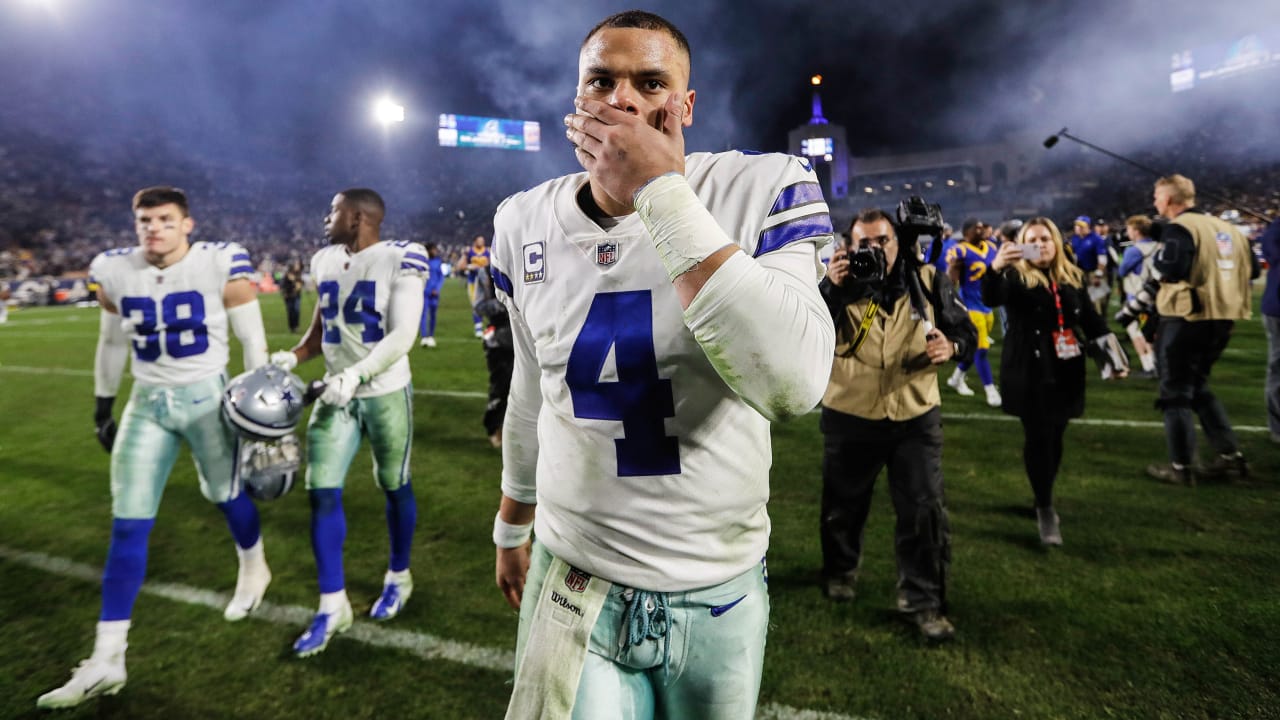 Prescott was solid, throwing for 266 yards and a touchdown and helping to spark the Dallas offense when it trailed, 23-7.
Ezekiel Elliott managed just 47 yards on the night, and Prescott carried the ball just twice – with both of those attempts coming late in the fourth quarter.
From the time they traded for Amari Cooper, the Cowboys had been one of the best third down offenses in the entire league – but it didn't show on Saturday night.
Trailing, 23-15, on the first play of the fourth quarter, Prescott handed off to Elliott on a crucial 4th-and-1 at the Los Angeles 35-yard line – only to see him stuffed by Rams defenders.
LOS ANGELES – There were a ton of talking points to come out of the Cowboys' exit from the playoffs on Saturday night, but Dak Prescott summarized the whole thing as brutally as possible.
The backdrop was hardly befitting of the journey, after the Cowboys clawed back from a 3-5 record to see their season end one touchdown short of the NFC Championship Game.