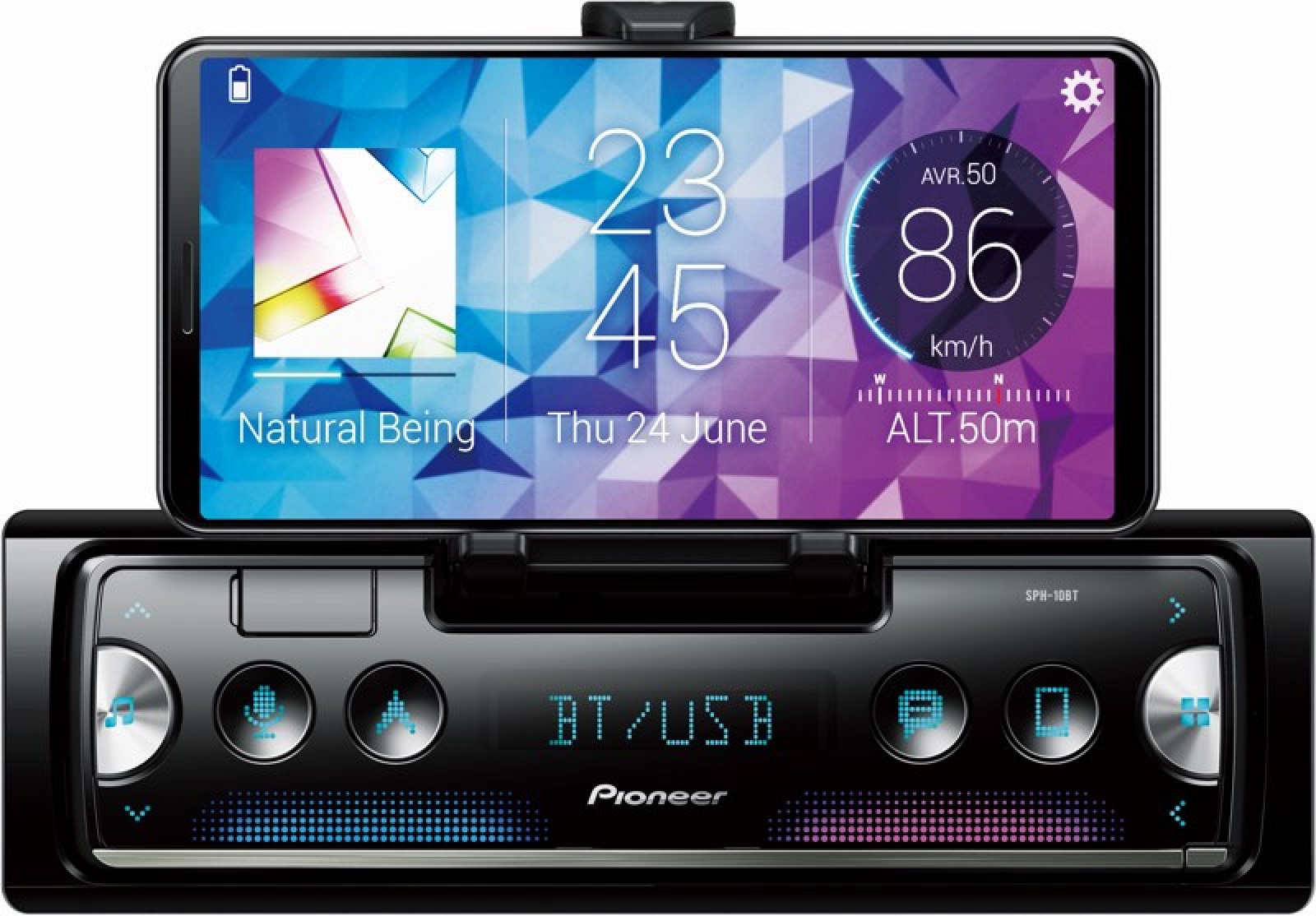 Pioneer today announced the U.S. launch of the SPH-10BT, a new in-dash digital media receiver designed to work with a smartphone as a display.
The SPH-10BT is Pioneer's first receiver of this type equipped with a built-in smartphone cradle that integrates your own iPhone or Android device into your car's entertainment system.
While in the cradle, the smartphone becomes "visually combined" with the receiver, turning it into a full high-resolution LCD display for accessing Pioneer Smart Sync Driving functions via touch controls when paired with Pioneer's receiver.
However, given its compact size, a single-DIN receiver often lacks a large touchscreen or the ability to integrate well with the smartphone," said Ted Cardenas, vice president of marketing for Pioneer Electronics (USA) Inc. "The SPH-10BT offers a very unique solution by integrating the smartphone both electronically and physically."
While the smartphone integration offers up simple touch controls, the SPH-10BT is also equipped with physical buttons for switching between music sources, activating voice control, accessing navigation apps, reading incoming messages, making phone calls over Bluetooth, and launching into the Pioneer Smart Sync app .
The SPH-10BT also features an anti-theft detachable panel, a customizable user interface, and MIXTRAX integration for "non-stop mix of your music library complete with DJ-inspired effects and club-style illumination."