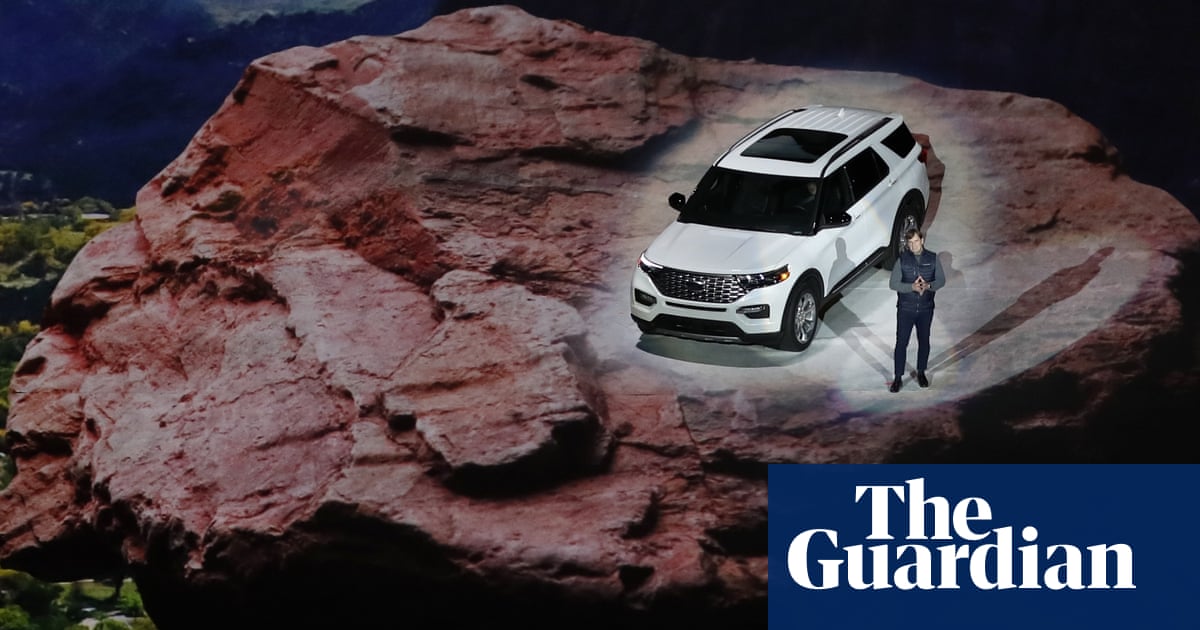 It may seem like an obvious move but some fear the shift could kill an event that pumped $480m into the region last year, filling hotels and restaurants with car fans, corporate accounts and journalists in the post-holiday lull and giving the still-troubled city a much-needed boost.
Over in always sunny Las Vegas the Consumer Electronics Show, which overlaps with NAIAS, has stolen many of the headlines in car news in recent years.
The General Motors chair, Mary Barra, speaks during a keynote address at the 2016 CES trade show in Las Vegas.
Photograph: Steve Marcus/Reuters Erik Gordon, a professor at the University of Michigan's Ross School of Business, said his family used to make an annual trip to the Detroit show when he was a child.
Major European carmakers including Audi, Land Rover, Mercedes Benz and Mini have all dropped out of Detroit this year, making the International "I" in NAIAS superfluous.
His ongoing trade wars, with China in particular, have rattled auto executives and their shareholders and steel tariffs have increased manufacturers' costs.