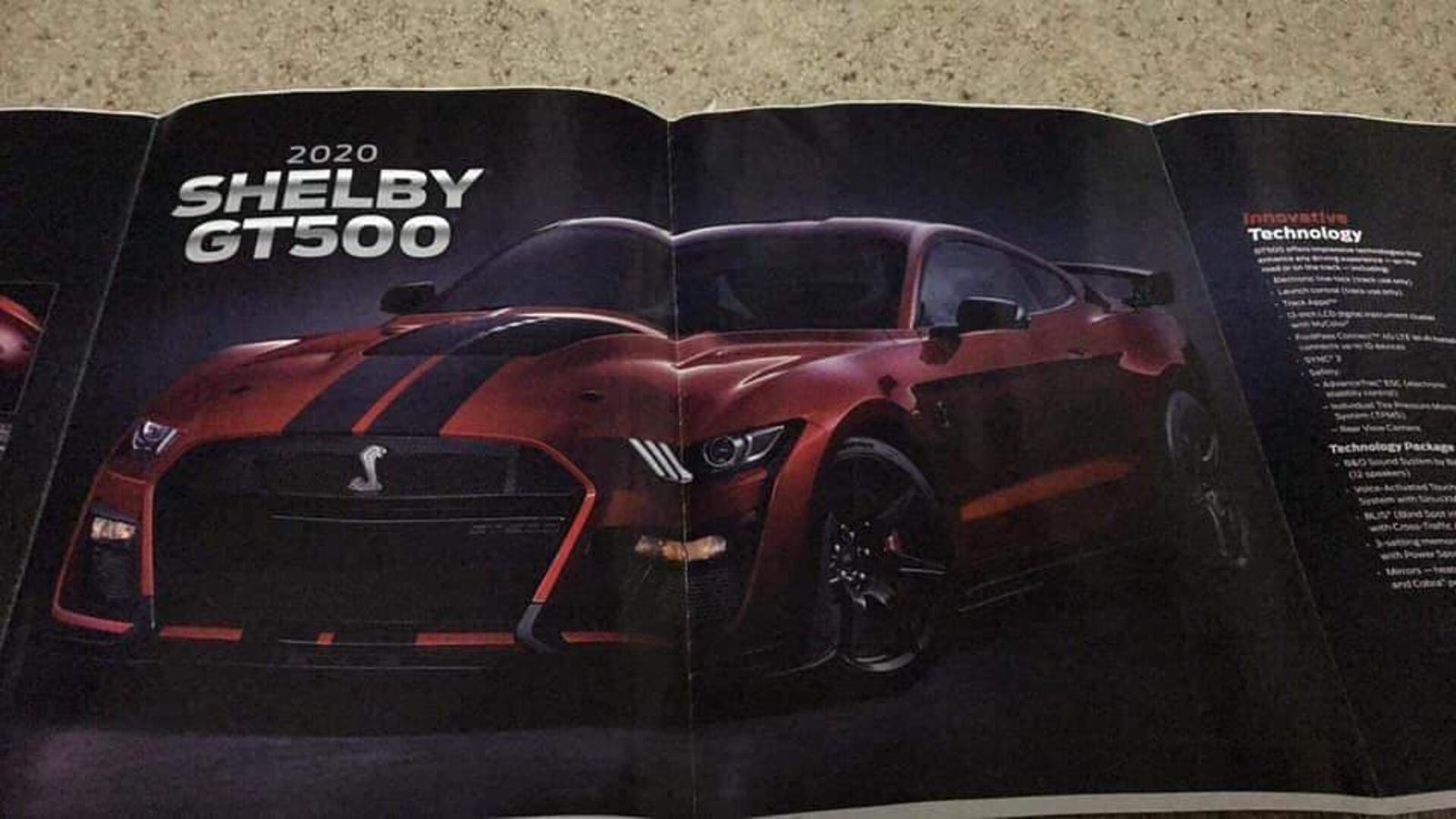 Now, as part of an already leaky 2019 Detroit Auto Show, we have images that appear to be of a factory marketing brochure for the new top dog supercharged cross-plane crank V8 Mustang.
Update 7:24 p.m. : The Ford Shelby GT500 will feature a 5.2 liter cross-plane crank V8 with a big 2.65-liter Eaton supercharger on top, according to two sources claiming knowledge.
It'll have a newly developed dual-clutch transmission at least to start, with no manual option available at launch, according to one of the sources.
Update 8:31 p.m. : A third source claiming knowledge of the GT500 says to take the 755/700 figures with a possible grain of salt.
We will know officially when the full slate of information is released tomorrow morning.
Take this leak with a grain of salt, as it still hasn't been confirmed, but Jalopnik has reached out to Ford and we will update this post with more information as it becomes available.