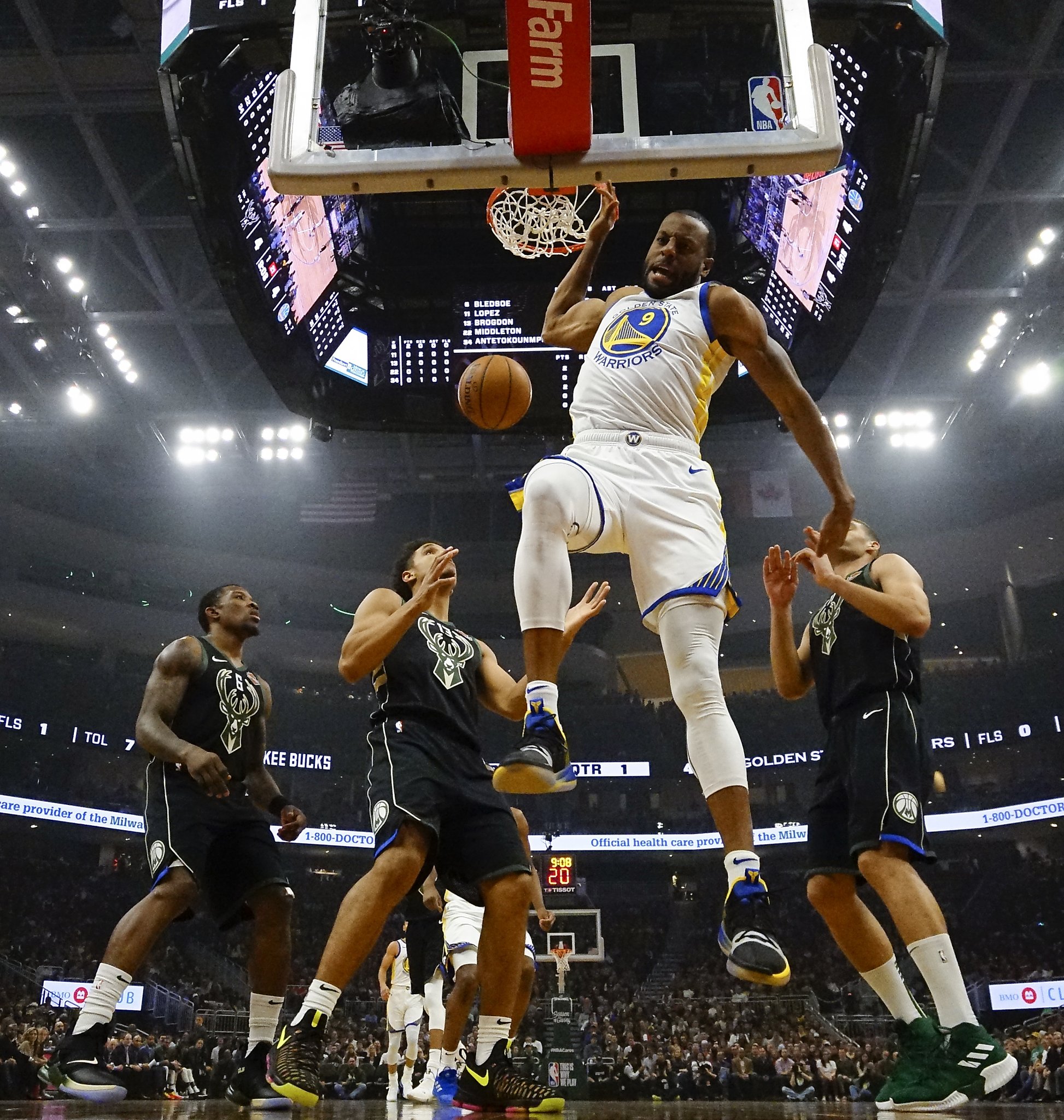 In their 105-95 victory Friday night over the Bucks at Fiserv Forum, the Warriors showed why they revolutionized the art of the deep ball, chucking up a season-high 46 three-point tries — and making 19 of them — to close their five-city trip with a three-game winning streak.
It was a feel-good sight for Golden State head coach Steve Kerr, who has spent much of the past week lamenting his team's paltry number of three-point attempts.
"When (the Bucks) beat us at Oracle a few weeks ago, they basically packed the paint and dared Andre (Iguodala), Jonas (Jerebko) and whoever else to make shots.
In a crucial six-minute stretch that spanned the third and fourth quarters, Golden State shot 6-for-9 from beyond the arc to pull away from the Bucks.
Stephen Curry and Klay Thompson finished 4-for-9 from three-point range on a night the Warriors made almost eight more threes than their season average.
While three-pointers fueled Golden State, they were the ruin of a Milwaukee team trying to catch Toronto for the top spot in the Eastern Conference standings.