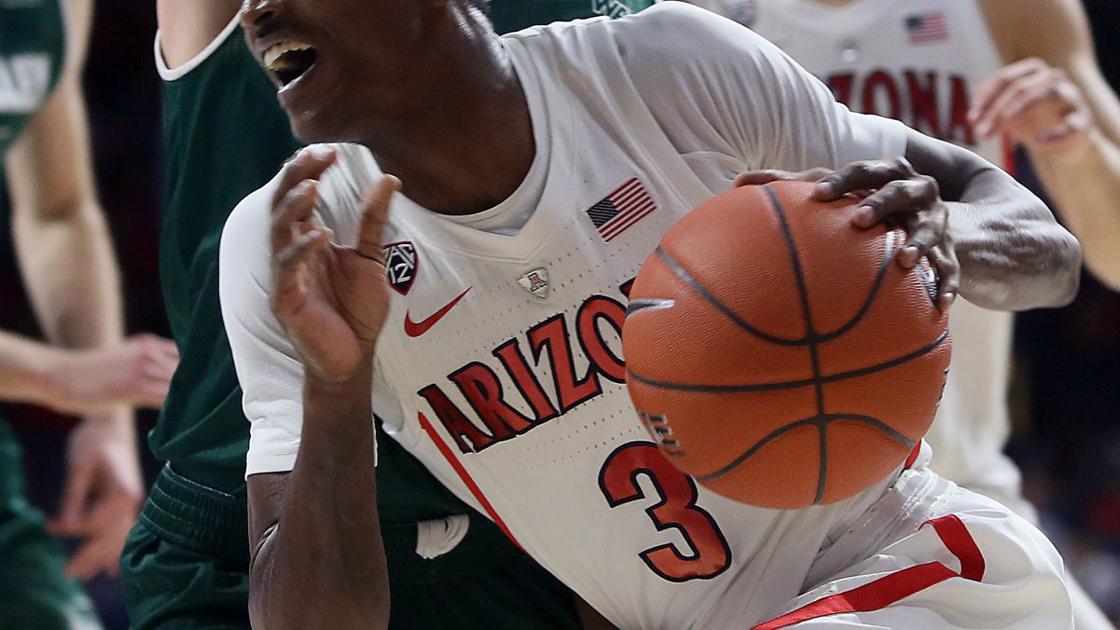 Brandon Williams had 15 points and 10 rebounds to help Arizona overcome a 12-point halftime deficit and beat Utah Valley 80-69 on Thursday at McKale Center, extending the Wildcats' home-court nonconference winning streak to 52 games.
Brandon Randolph added 16 points, making four 3-pointers during an early second-half spurt to erase UA's halftime deficit.
The Wildcats (7-2) have not lost a home-court nonconference game since San Diego State beat them 61-57 on Nov. 23, 2011, during a season UA finished in the first round of the NIT.
But the Wildcats had trouble expanding the lead over the middle of the second half, with Conner Toolson hitting a 3-pointer with 11:24 left to put UVU up 53-50, then later returning for two free throws that made it 55-50.
UA then scored seven straight points, on a 3-pointer from Dylan Smith, and layups from Coleman and Williams.
The Wildcats fell behind 7-2 early after UVU's TJ Washington stole the ball from Emmanuel Akot and turned it into a three-point play two minutes into the game.