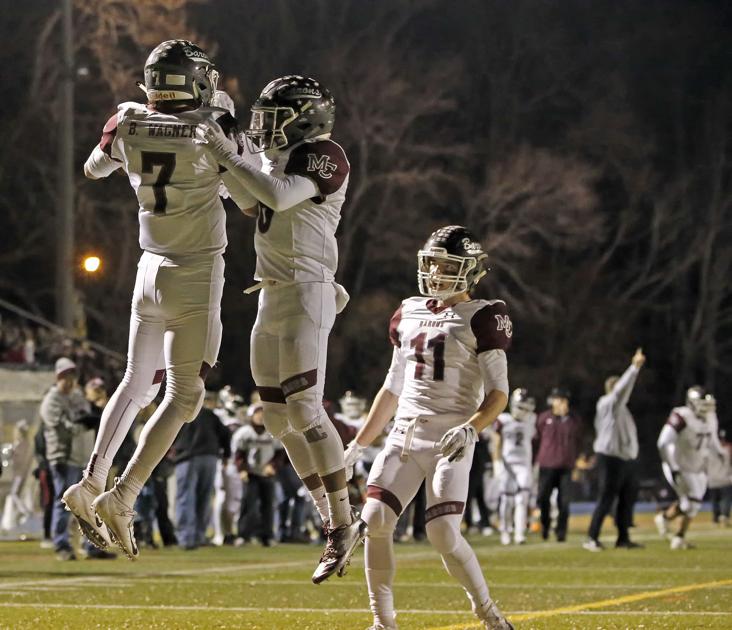 Manheim Central's state championship football game against Penn Hills at 7 p.m. at Hersheypark Stadium is the biggest item on today's massive sports slate.
For updates on tonight's Barons game on Twitter follow John Walk (JWalkLNP), Jeff Reinhart (@JeffReinhart), Tim Gross (@TimGrossLNP) and Chris Knight (@phojoknight).
Gross will have video of the contest, Knight will shoot the photos and Walk and Reinhart will both have stories for Lancasteronline and LNP's Saturday edition.
In addition to the Barons title tilt, the high school basketball and wrestling seasons open tonight.
Steve Navaroli (@SteveNavaroli) will have updates from the boys basketball tournament at Manheim Township.
Elizabethtown plays Central York in the opener beginning at 6 p.m. and the host Blue Streaks take on Abraham Lincoln in the nightcap.