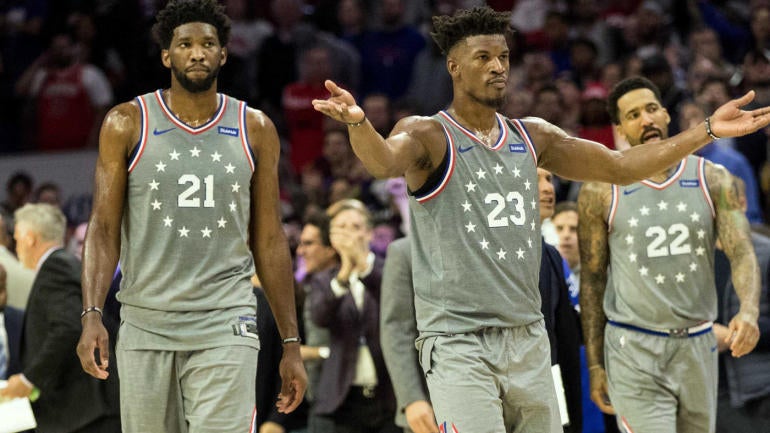 Embiid didn't play in the Sixers' win over the Detroit Pistons on Friday night due to rest, but his issue isn't with being held out.
In an interview with the Philadelphia Inquirer , Embiid voiced frustration with the way head coach Brett Brown is using him on offense, which he feels includes too much time on the perimeter.
While nearly everyone agreed that the Sixers' decision to trade for Butler was a worthwhile risk to take, there were wide-ranging concerns about how everything would work out.
But the fact that he's already publicly voicing frustrations about his role playing alongside Butler is not a great sign.
The Sixers made this trade with re-signing Butler to a long-term deal in mind, which means they hope the two will be playing together for years to come.
It's going to be a tough task to keep all three of Embiid, Butler and Ben Simmons happy, but the Sixers need to smooth this problem over quickly before it spirals into something bigger.