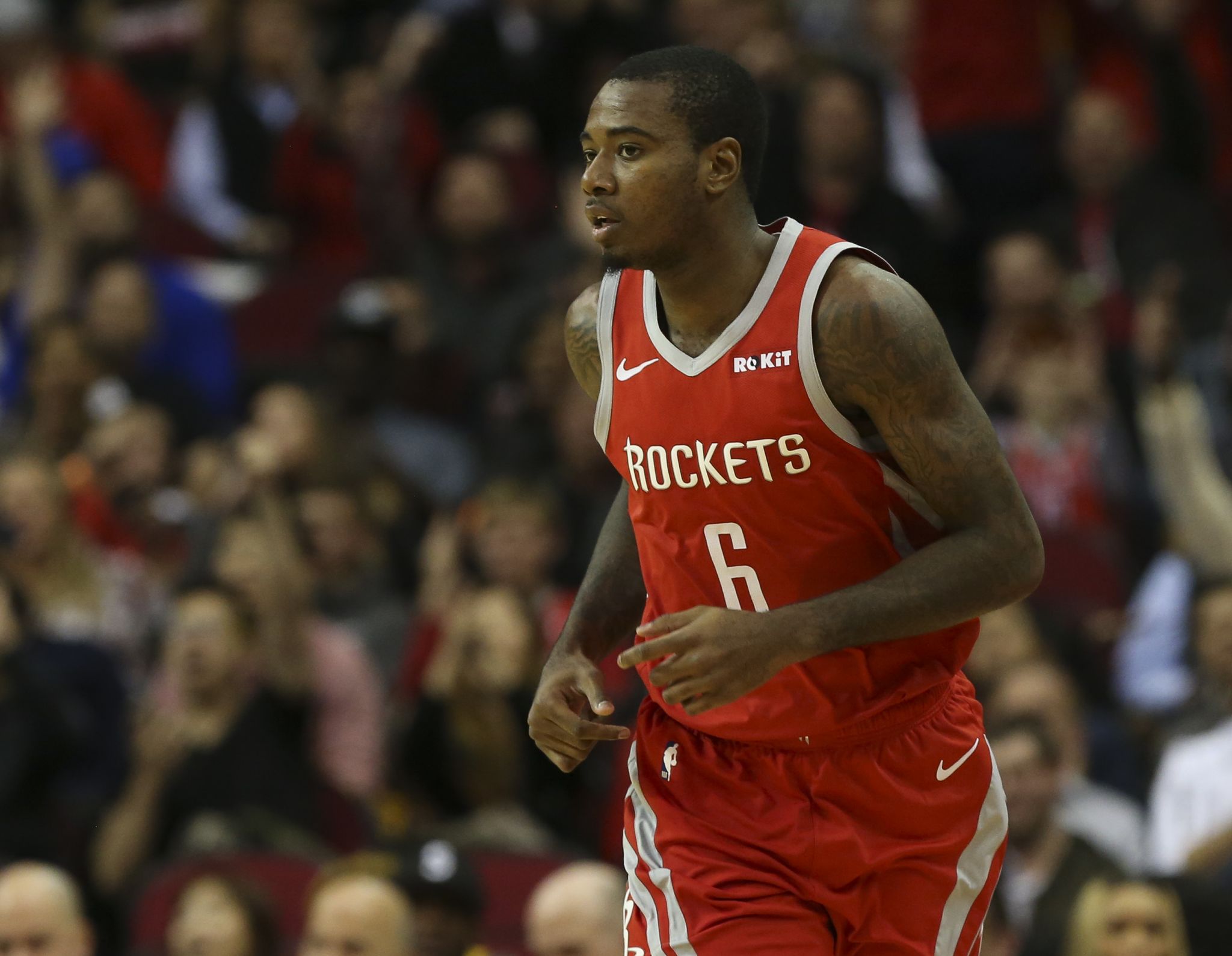 The Rockets, running out of time on rookie Gary Clark's 45 days with the team on his two-way contract, juggled the roster enough to let them have exactly the mix they started with.
House signed in time to play for the Rockets against the Jazz on Thursday.
Clark, who was an undrafted free agent out of Cincinnati when he agreed to the two-way deal with the Rockets and their G League affiliate, is averaging 3.4 points on 29.9 percent shooting.
The Rockets have considered his potential to develop as a solid 3-and-D forward promising, moving Clark ahead of Carmelo Anthony in the rotation, leading to the decision to part ways with Anthony.
House, a former University of Houston and Texas A&M player who played for the Rockets' summer league team, averaged 8.4 points in 21.2 minutes per game in his five games since he was signed off the Rio Grande Valley Vipers' roster.
Though Clark still had 11 days remaining of his allotment of 45 on his two-way contract, the Rockets made the move this week because of the two days between games allowing them to waive House and still bring him back in time to play on Thursday.