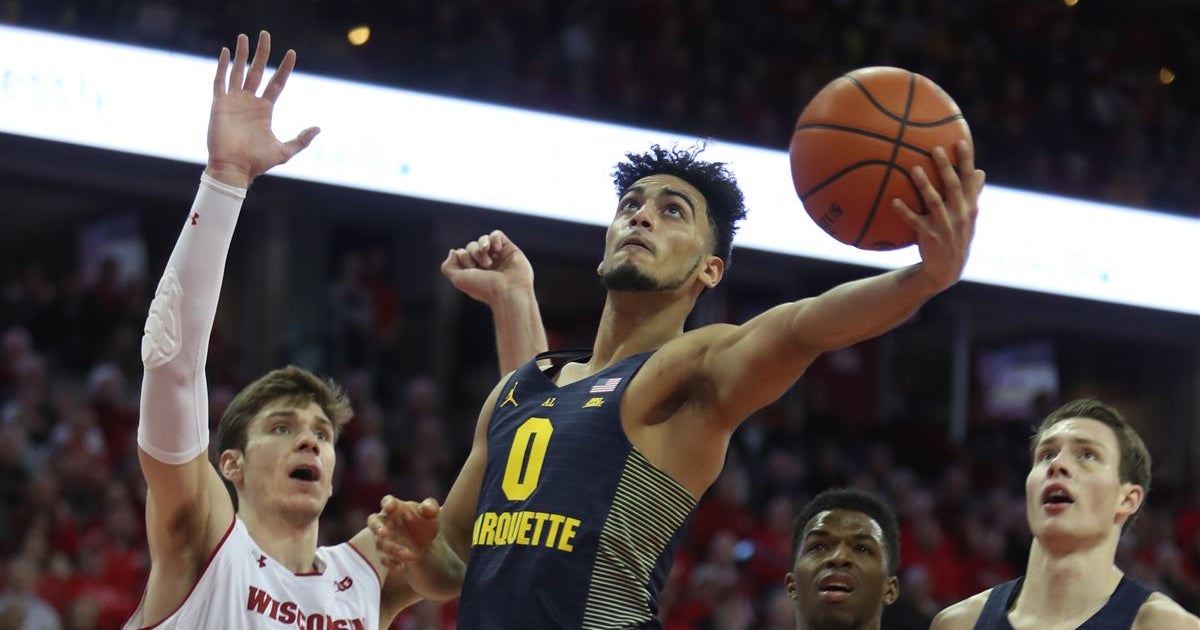 And in his first full year on the floor, King has established himself as a key part of Wisconsin's perimeter crew, chipping in 5.6 points per game on 52.8 percent shooting from the field.
It seems like a given, but as Gard pointed out on Thursday after practice, selecting smart, high-percentage shots is crucial to the game beyond just offensive efficiency.
The Badgers haul in a good chunk of their offense from right around the rim (thanks to Ethan Happ's 17.7 points per game), which means there aren't many long-bouncing rebounds to worry about, even on a miss.
But as Trice continues to be more productive from outside, Wisconsin will have to be wary of where the ball may bounce if he's off the mark--or more importantly in a game against Marquette, who it could end up with.
Not that either one of them on their own has been responsible for Wisconsin's offensive success, but they both have grown into incredibly crucial roles, ones the Badgers were sorely missing in last season's outing with the Golden Eagles.
just in time to face a team like Marquette--one that will punish little mistakes and lack of effort with quick buckets in transition.