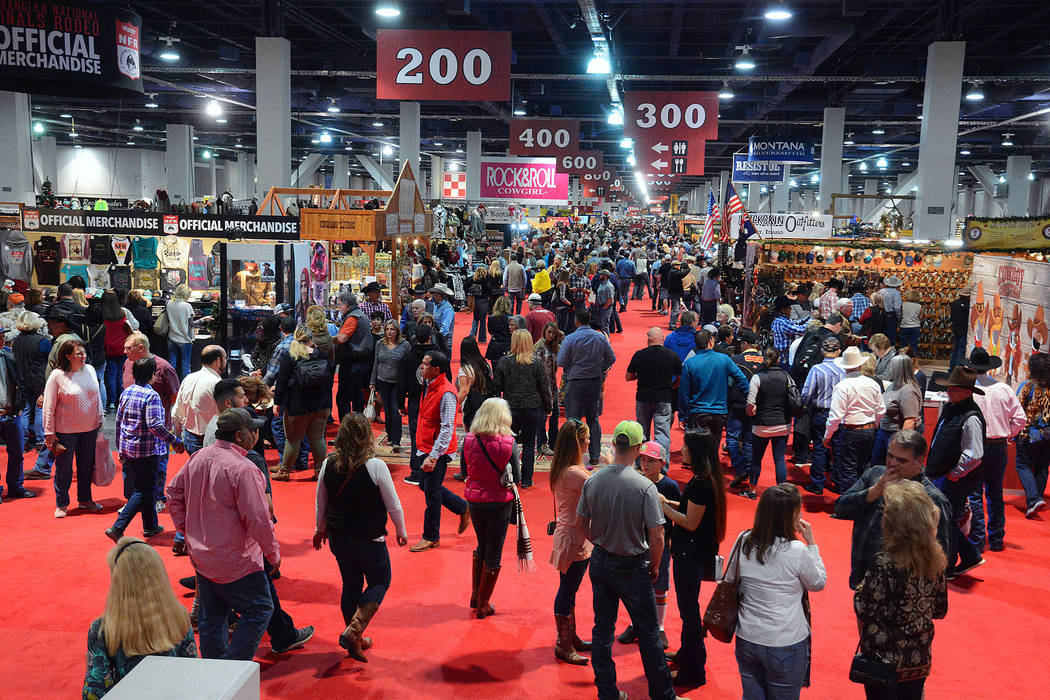 One area where that will be evident this year is at Cowboy Christmas, the massive shopping and entertainment expo housed inside the Las Vegas Convention Center's South Halls.
This year, within the Hunter & Outdoor Expo, there are three new features, including NFR Extra, a studio providing another way for fans to interact with rodeo and country music standouts.
"Cowboy Christmas has become the nucleus of the daytime entertainment shift in Las Vegas during the Wrangler NFR," said Pat Christenson, president of Las Vegas Events, which operates the rodeo in conjunction with the Professional Rodeo Cowboys Association.
"The Junior NFR continues to grow, with more than 7,000 kids competing throughout the year, and 700 participants qualifying to be here in Las Vegas," Christenson said.
Each day, Williams will hold two free practice sessions, a one-hour seminar and afternoon competitions in which attendees can test their skills.
"We were fortunate to find a spot where we can create the space Speed needs to provide another unique activity for the fans."