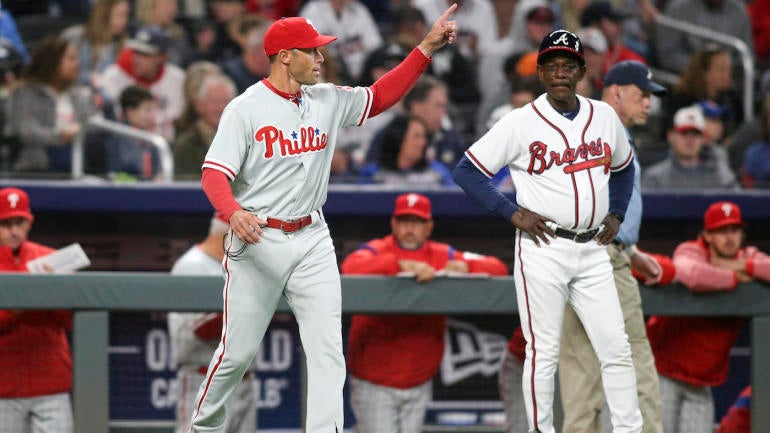 Last offseason, the Phillies signed Tommy Hunter and Pat Neshek to free-agent contracts worth more than $34 million guaranteed.
Clearly, Matt Klentak and company wanted to surround youngsters Seranthony Dominguez and Victor Arano with a better supporting cast -- and it seems like they're doing a decent job of achieving that goal.
He has the kind of short, deceptive arm action that scouts tend to associate with enhanced injury risk.
If Pazos is healthy and his fastball is working, he could slot in as an effective seventh-inning type or middle reliever -- perhaps for as long as the four seasons of team control he has remaining.
He's owed more than $9 million in the final year of his two-year contract, and he just authored one of the most polarizing relief seasons the league has seen in a while.
Maybe there's something we're not seeing that explains the difference, but our guess is that he'll go back to being an effective lefty specialist more so than a two-way threat -- and that the Phillies will be OK with that over the two seasons of team control he has remaining.