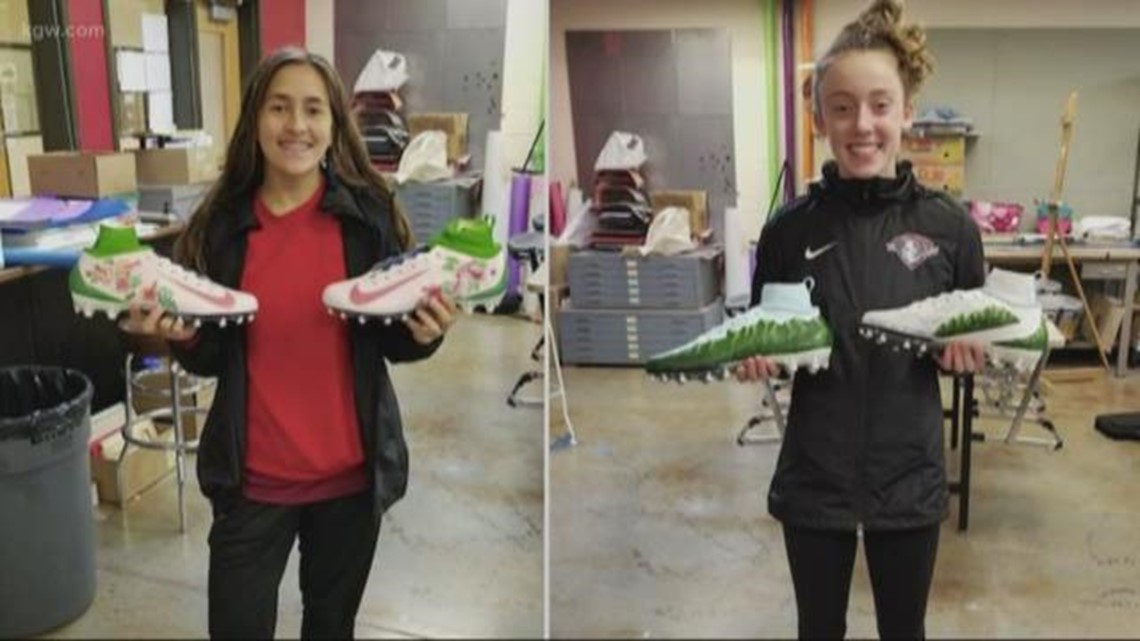 Tennessee Titans quarterback Marcus Mariota will wear cleats designed by two students from King's Way High School in Vancouver during Thursday night's game.
Neither Turcic or Mohammadi thought they would be designing shoes for an NFL quarterback.
Tigner met Mariota volunteering in Eugene when he played for the Ducks.
That connection led to a school-wide competition at King's Way Christian High School to design a pair of cleats for Mariota.
"It will just be such a surreal experience because I spent two weeks painting those, staying up late, coming in early, coming in at lunch to paint them and like perfect my design...and now he has them and he's wearing them in a national televised game," Turcic said.
"I came to teach high school art to get kids interested in it and the fact that they have this opportunity, this is my third year teaching and already we have a contest where we're painting an NFL quarterback's cleats, is beyond what I could've imagined that my students would get to do."