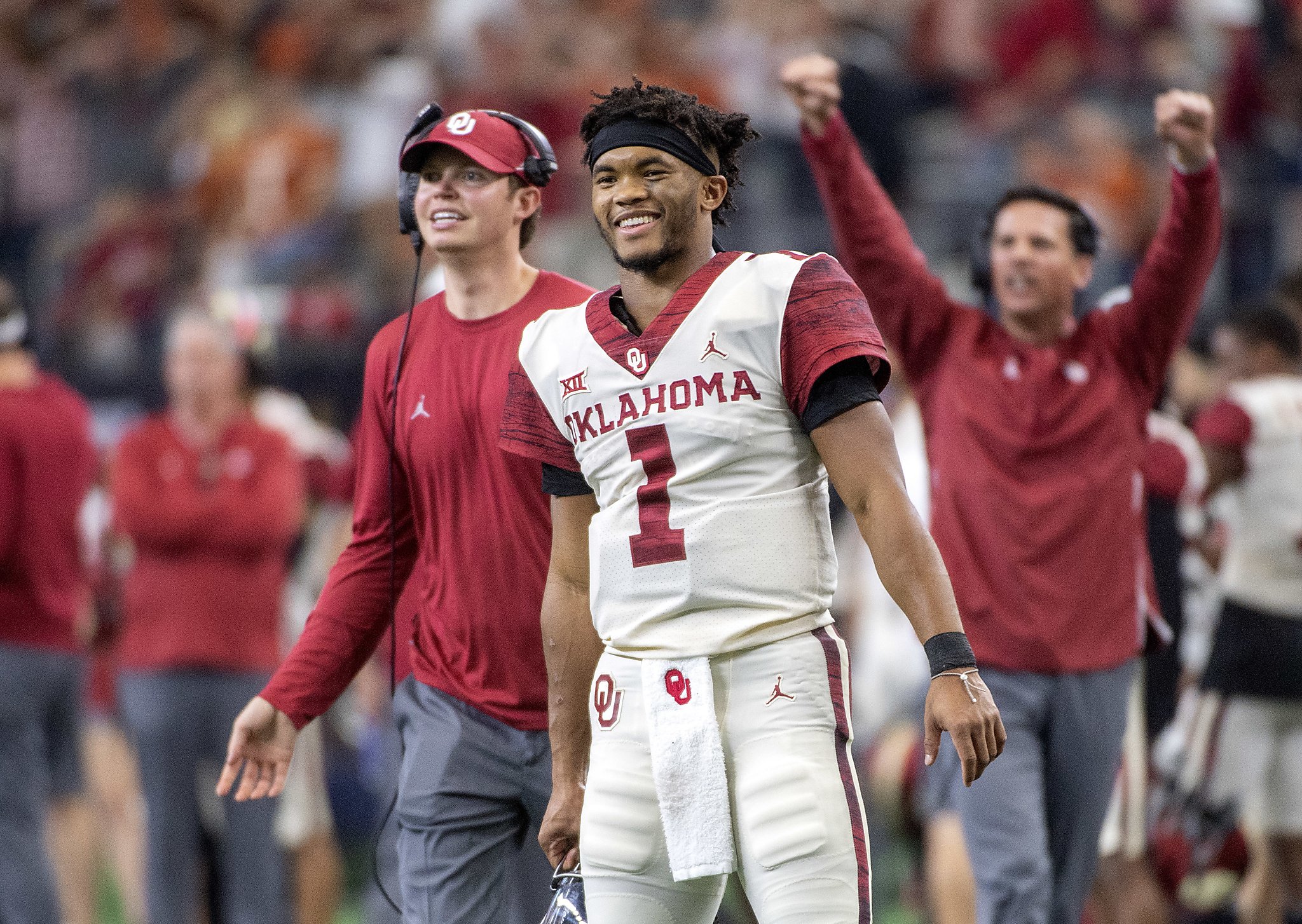 "Kyler has every intention of fulfilling his agreement with the A's and he's grateful he has had the chance to pursue his college goals," Boras said by phone.
Murray, Oklahoma's star quarterback, is a favorite for the Heisman Trophy after compiling 51 touchdowns, 40 of them passing, and taking the Sooners (12-1) into the College Football Playoff.
His attitude is, 'The Oakland A's gave me an opportunity to fulfill a personal goal in college football and when it's complete, I'll return to my contractual commitment.'"
Murray, an outfielder, has drawn comparisons to A's Hall of Famer Rickey Henderson and, of course, two-sport star Bo Jackson, for his speed and athleticism.
The family has been supportive of Murray's decision to play baseball, given his smaller stature and the potential for better overall health and career longevity.
Murray isn't projected to spend many years in the minor leagues, either — he will be promoted quickly if he progresses as the A's expect.