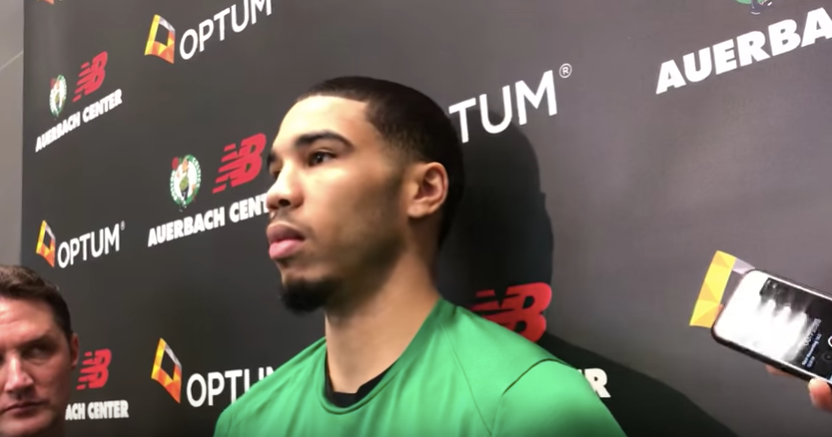 Manage The Boston Celtics got off to a much slower start to the 2018-19 campaign which no one expected to see given the amount of talent that Brad Stevens has at his disposal and, while things appear to be slowly but surely turning around at this point in time, one of the team's young stars believes he knows what led to the team being sluggish out of the gates.
"I think it was a lot of different reasons," Tatum said, according to Tom Westerholm of MassLive.com .
"Maybe we believed the hype too much and we didn't come out and perform.
Fortunately for Tatum and his teammates, things have gotten much better than what we saw from this group to start the year and the former Duke Blue Devils standout knows that starts with each and every individual doing their job and committing to the team's overall goal of building off of the momentum which they've gained in recent days.
"Starting the game, everybody individually has been doing better.
With the Celtics squaring off against the Knicks on Thursday night in a nationally televised Atlantic Division showdown on TNT, Boston appears to be rounding into form at just the right time.