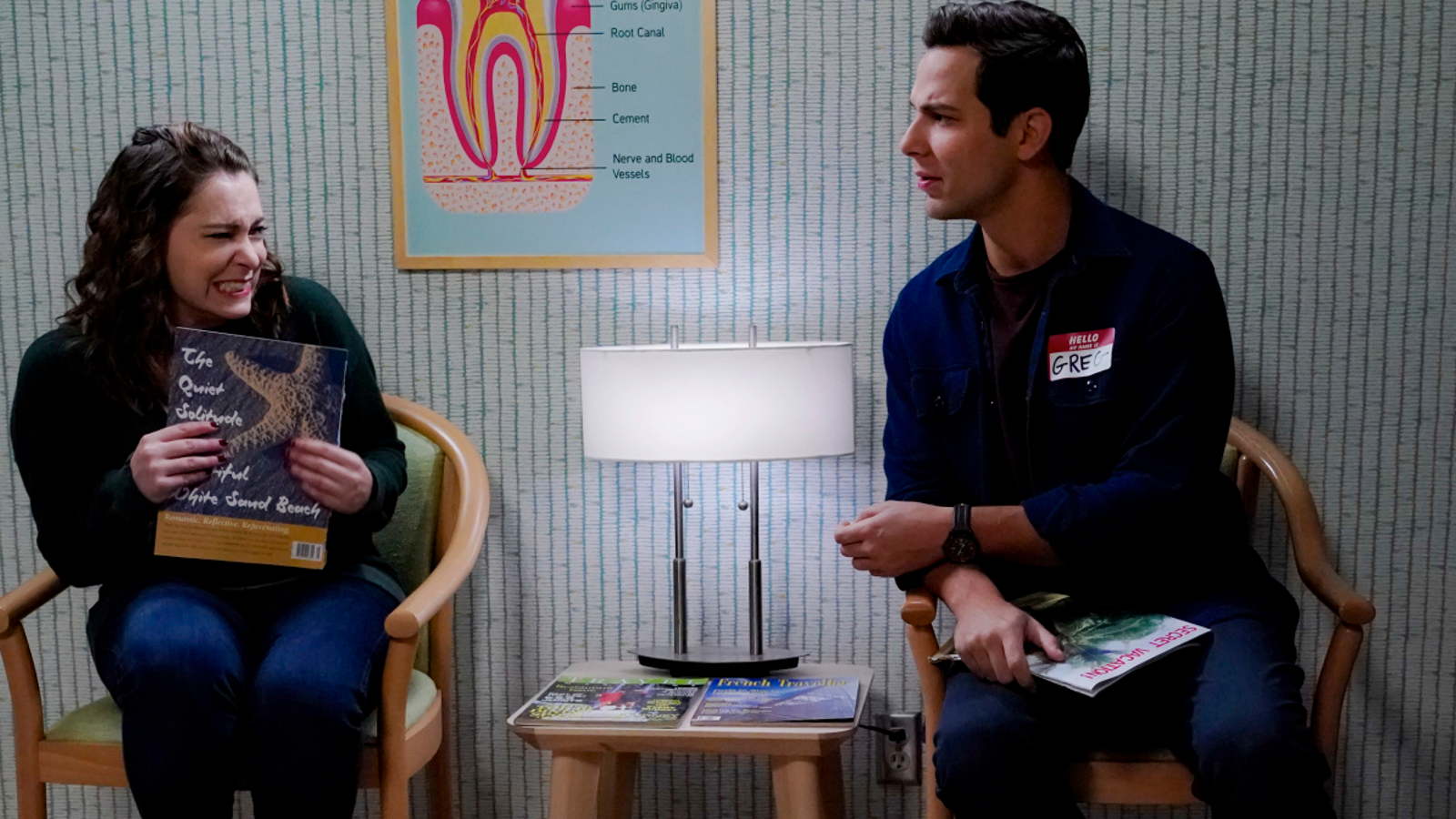 Rachel Bloom (left) and Skylar AstinPhoto: Robert Voets (The CW) Crazy Ex-Girlfriend has never been shy about acknowledging the fact that it's a TV show.
Showrunner Aline Brosh McKenna, co-creator Rachel Bloom, and the rest of the show's creative team weren't content to merely wink at the audience about Greg's new face.
Club spoke with Brosh McKenna about Greg's return, what the future might hold for him and Rebecca, and Astin's ability to wriggle his way into the Thanksgivings and escape-room outings of a tight-knit cast.
Rachel Bloom, Skylar AstinPhoto: Robert Voets (The CW) AVC: There's a long history in film and TV of roles being recast, but I've never seen it integrated into the plot in the quite so direct a manner, both in terms of the actual action of the episode, and also what's going on thematically and emotionally.
So we've deliberately put [Greg] in an episode where everybody is dealing with what happens when time goes by, and things have changed, and so we have these two storylines echo, a little bit, the same dilemmas from different lenses.
Rachel Bloom, Gabrielle Rodriguez, Vella LovellPhoto: Robert Voets (The CW) AVC: Are Valencia and Heather right about Greg's role in Rebecca's life?