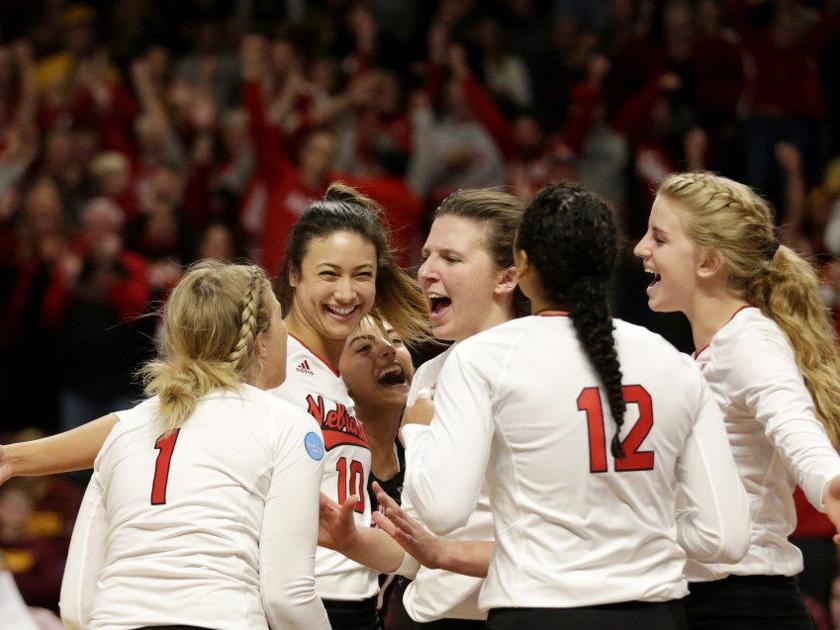 MINNEAPOLIS — As Kentucky fans were beginning to think there might be a fourth set Friday, Nebraska players and coaches were plotting a rally.
The Wildcats roared to an 18-11 lead, but the Huskers rallied and outscored Kentucky 14-5 to complete a 25-17, 25-20, 25-23 victory that moved them to Saturday's 5 p.m. regional final against No.
Senior co-captain Mikaela Foecke, who led all players with 14 kills, knew the Huskers would get Kentucky's best shot following the intermission after the second game.
Nebraska's rally from its seven-point deficit began with a pair of kills by Foecke that came from two of the 38 assists set by freshman Nicklin Hames.
Sweet and Foecke had the big swings that produced the final five points of the match and kept Nebraska's dreams of defending its national championship going strong.
Sun, who didn't play in Nebraska's August match against Oregon, said Friday's comeback shows the progress the Huskers have made.