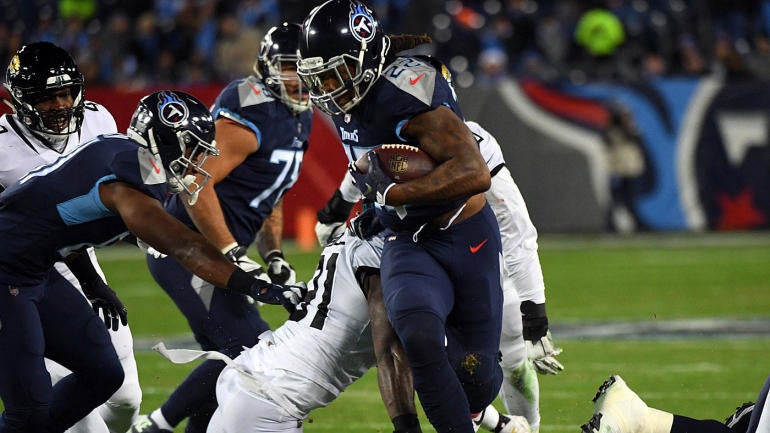 If you were just a little unexcited by the idea of spending your Thursday night watching Derrick Henry run against the Jacksonville Jaguars , most of your football fan friends probably wouldn't have blamed you.
If you actually started watching Derrick Henry run against the Jacksonville Jaguars on Thursday night, however, you no longer have any excuse.
Leading 7-2 -- an absolutely spot-on Titans-Jaguars score -- about halfway through the first quarter of Thursday's AFC South clash, Tennessee decided to pound the rock with the big-bodied Henry from its own 1-yard line, presumably to keep the ball out of its own end zone.
He took the ball all the way to the other end zone, and he did it in gliding, battering-ram fashion, unleashing a 99-yard gallop that left three different Jaguars players neutered, evoked memories of Marshawn Lynch's most famous score and tied Tony Dorsett's record for longest rushing touchdown in NFL history.
Twitter exploded faster than Henry could finish his run, erupting with praise for the Titans ' star of the night:
You can follow along with the rest of the action in the Thursday night game via our live blog .