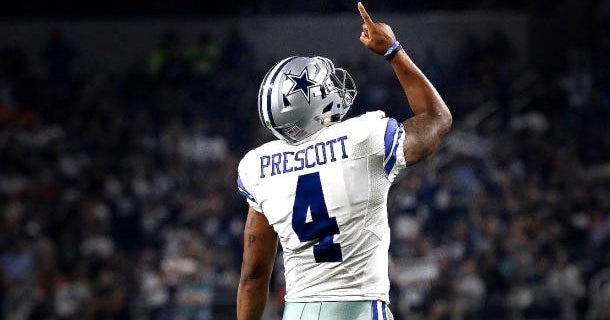 Prescott lands the esteemed honor in 2018, for representing the attributes embodied by the award and the legend it's named after, for his commitment to philanthropy and impact in the community.
On-the-field excellence is weighed as well, and while Prescott has had rough patches throughout this season, he's also had moments where he's shown the fortitude it takes to play the quarterback position in the NFL.
"The Man of the Year Award gives us the opportunity to acknowledge 32 exemplary players whose commitment to excellence extends on and off the field," commissioner Roger Goodell said, via NFL.com .
The winner will be named on Feb. 2 during the NFL Honors show, dubbed "Super Bowl Eve", but this will be the first year wherein all 32 finalists will be recognized.
Winners from Dallas have included Hall of Famer quarterbacks Roger Staubach (1978) and Troy Aikman (1997), with former tight end Jason Witten landing the most recent nod in 2012.
The Man of the Year Award was established in 1970, but renamed after the late Walter Payton, the Hall of Fame running back continually being beaming example of excellence both on and off of the field prior to losing his battle with a rare liver disease known as primary sclerosing cholangitis in 1999.