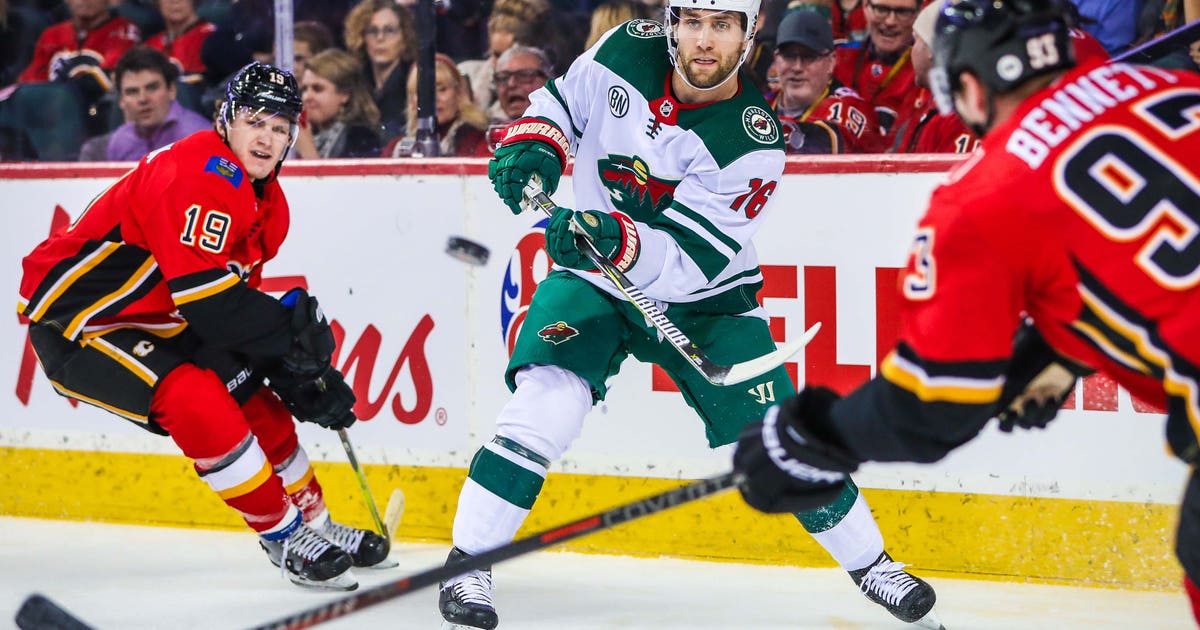 CALGARY, Alberta — Mike Smith pumped his fist at the final buzzer, letting himself enjoy another shutout.
Smith made 31 saves, Elias Lindholm scored twice and the Calgary Flames beat the Minnesota Wild 2-0 on Thursday night.
He has won his past five games, including a victory in relief of David Rittich on Tuesday when Calgary rallied from 4-1 down to beat Columbus 9-6.
He checked Wild leading goal scorer Zach Parise in the second period when the goalie came out of his crease to play the puck.
Smith held off Minnesota on a pair of power-play chances in the second period and another to end the game after the Wild pulled Stalock for an extra attacker.
Lindholm made it 2-0 at 1:13 of the third period when Gaudreau took a stretch pass from Giordano and dished the puck to him alone at the faceoff circle.