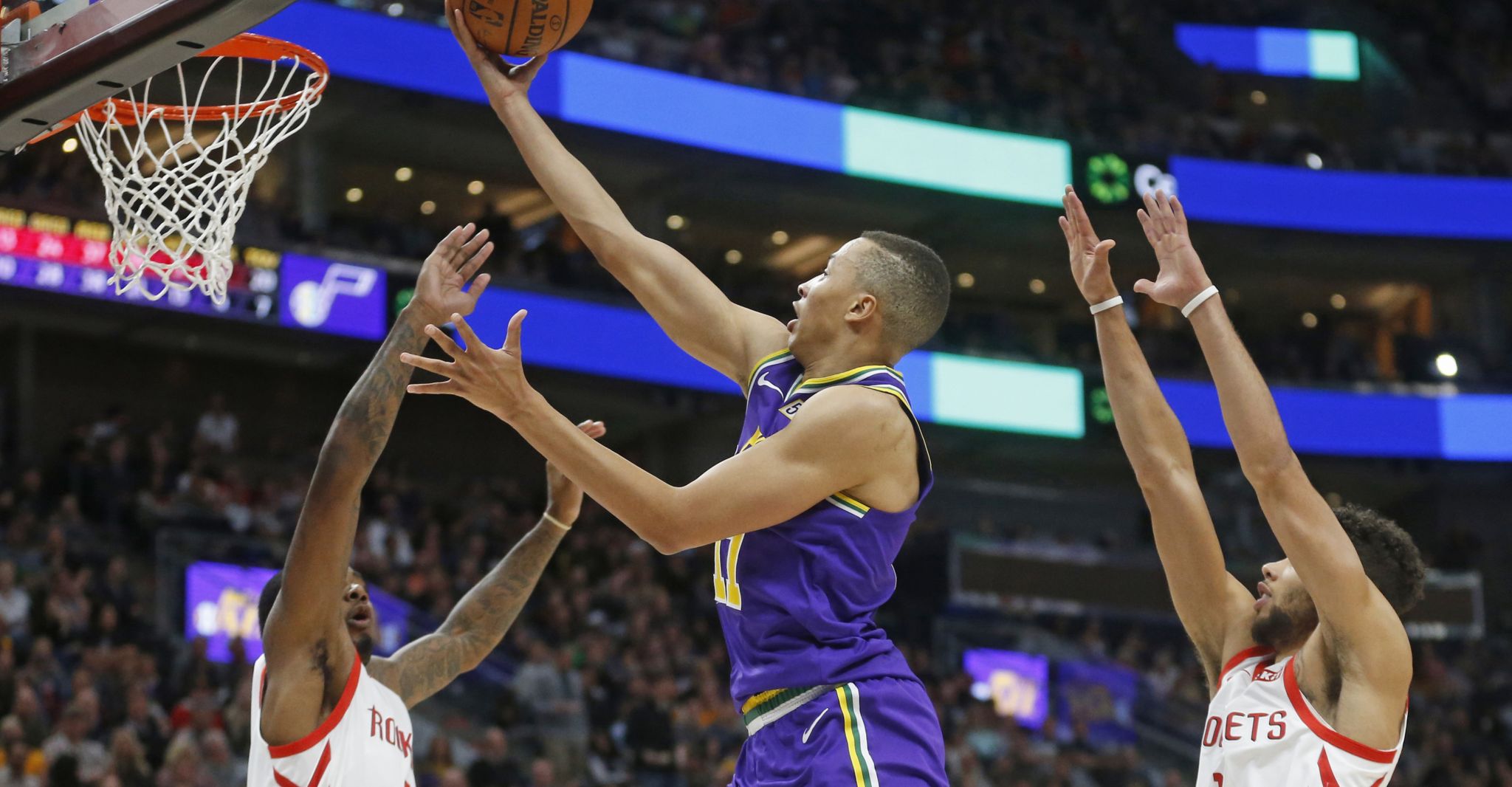 The Rockets looked shocked, overcome by frustration and disappointment, as if it just hit them for the first time in the stunning slide to 11-13 that they are not a good basketball team.
When they stumbled on the road trip and the home game against Dallas, they were desperately shorthanded and knew players would be coming back.
The Jazz could have reacted in a variety of ways when Rudy Gobert was sent to the locker room less than three minutes into the game.
The team that whipped them on Thursday, completing a Texas two-stomp of the Spurs and Rockets, lost by 50 in Dallas and seem to have put things back together.
But it takes more ball and body movement than against teams that either switch (though the Jazz did plenty of that) or trap Harden.
Before a tick could get off the clock, Gobert was called for grabbing Clint Capela's arm on the jump ball, the fastest foul possible in an NBA game.