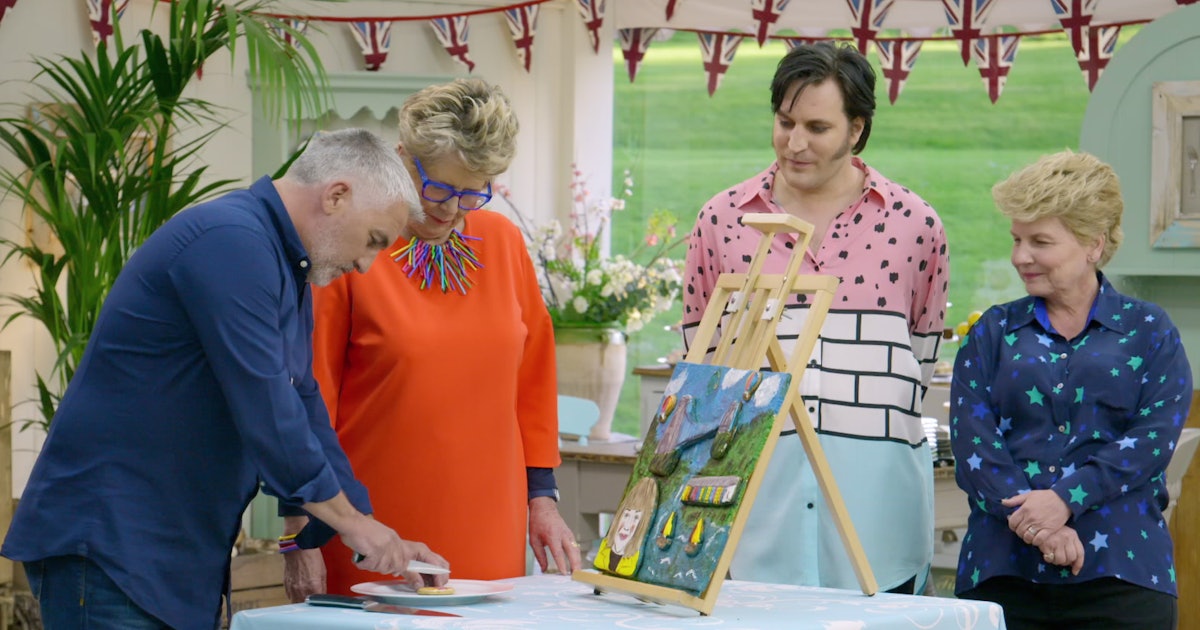 The most recent season of the beloved cooking show — which just wrapped up on Tuesday, Oct. 30 in the U.K. as Season 9 — is the first to hit the streaming service immediately after airing overseas, thanks to the recent deal that gave Netflix first rights to air the program internationally .
Previously, U.S. fans would have to wait for the show to air on PBS before the episodes would make their way to Netflix for repeat marathon viewing.
That isn't the only change awaiting Great British Baking Show fans when the 2018 season arrives on Netflix next week: Rather than starting off the competition with Cake Week, as has become customary, judges Paul Hollywood and Prue Leith decided to task the bakers with making biscuits for their first outing.
For their first weekend in the tent, the 12 new contestants will have to produce cookies that pay homage to a specific region in Britian, before showing off their artistic side with elaborate "selfie" portraits constructed entirely out of biscuits.
Most notably, the most recent installment of the show resulted in a great deal of fan debate over whether or not Hollywood's famous handshakes — a coveted sign of a job well done that gets given out during the Signature round, from the notoriously prickly judge — were losing their value, as Hollywood offered up significantly more handshakes this year than in competitions past.
However, on August 31, the streaming service picked up where the U.K. show had left off, and added Season 8 to its library, as Collection 5.