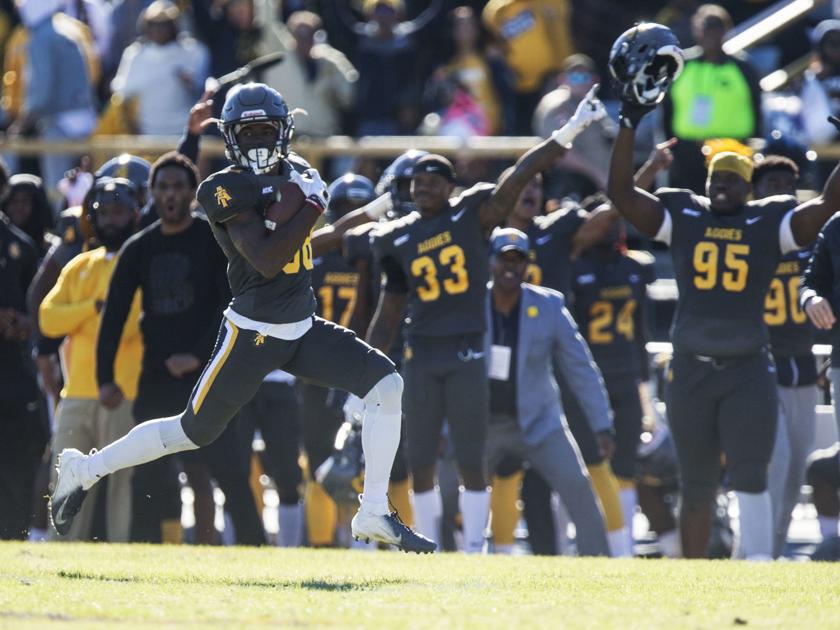 Cartwright rushed for 183 yards and two touchdowns on 21 carries on Senior Day — his final home game — leading No.
The first-draft of the box score contained a typo and listed the sold-out crowd as 215,000, but it felt like it on a sunny day with the stadium surrounded by a sea of humanity celebrating the Aggies' eighth consecutive Homecoming victory.
The victory over Norfolk State (1-4, 3-5), coupled with Florida A&M's (5-1, 6-3) loss at Howard, give A&T a chance to share the league title or win it outright, depending on how the last two weeks of the season play out.
Cartwright and Martin gave the Aggies their first pair of 100-yard rushers in the same game since James White and Barry Turner did it against Florida A&M in 1991.
After Norfolk State's Josh Nardone finished a long drive with a short field goal, the Spartans kicked off deep.
Senior linebacker Julius Reynolds intercepted a Norfolk State pass in the flat and returned it to the 11-yard line.