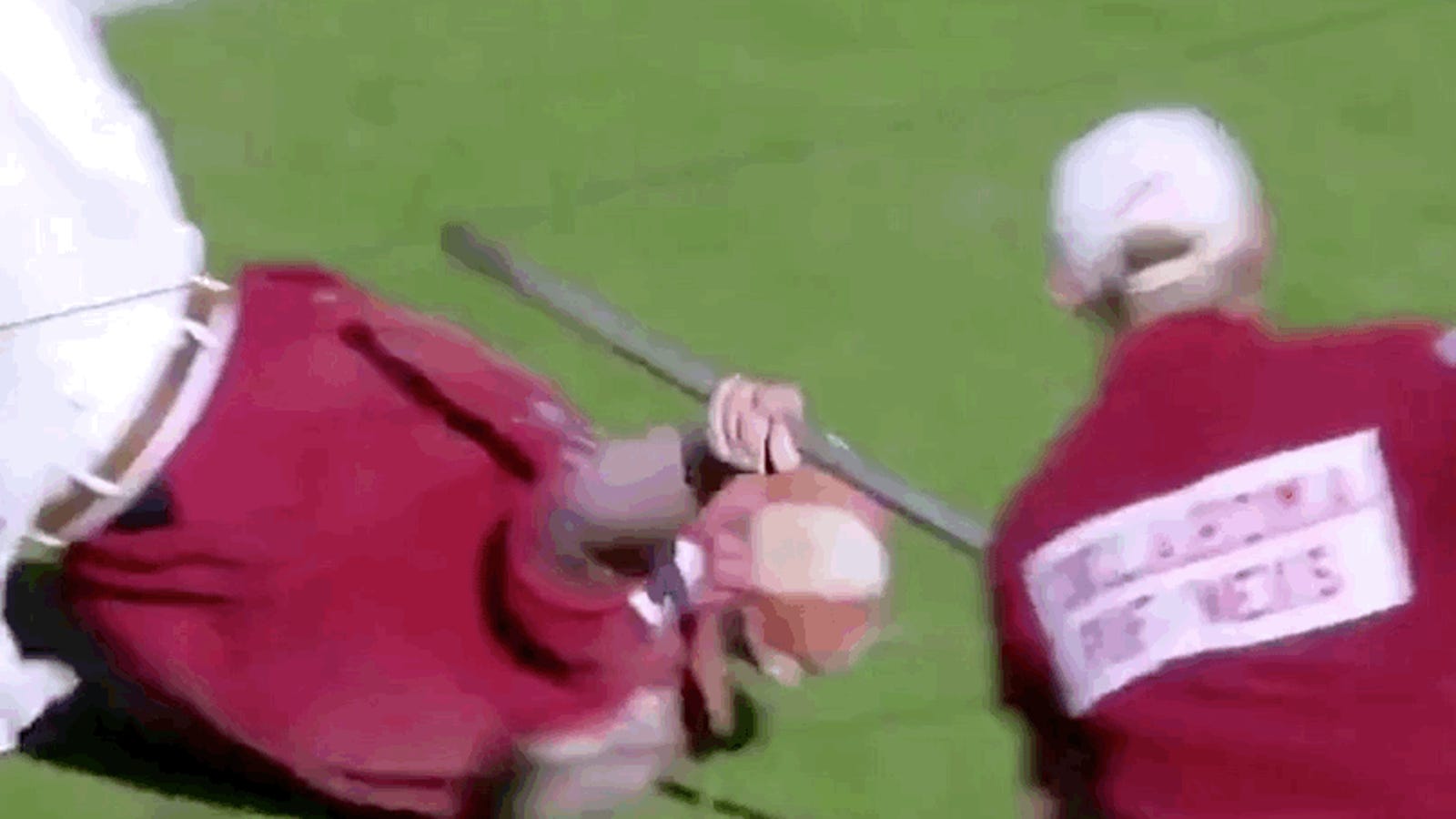 If you were watching the ABC broadcast of the Bedlam Series, you might have missed one of the top highlights of the game as it happened.
6 Oklahoma scored to go up 14-7 on Oklahoma State, the Sooner Schooner made its way out onto the field to celebrate—as it does after every score.
This time, however, the spirited rider that normally hangs off the back of the wagon while waving his flag had a bit of an unexpected fall.
The live feed cut out right before viewers could see the best part of the ride, but ESPN was kind enough to put the whole thing on social media.
Hopefully whatever medical attention that guy receives is better than what was available when those station wagons were the main form of transportation.
About the author Gabe Fernandez