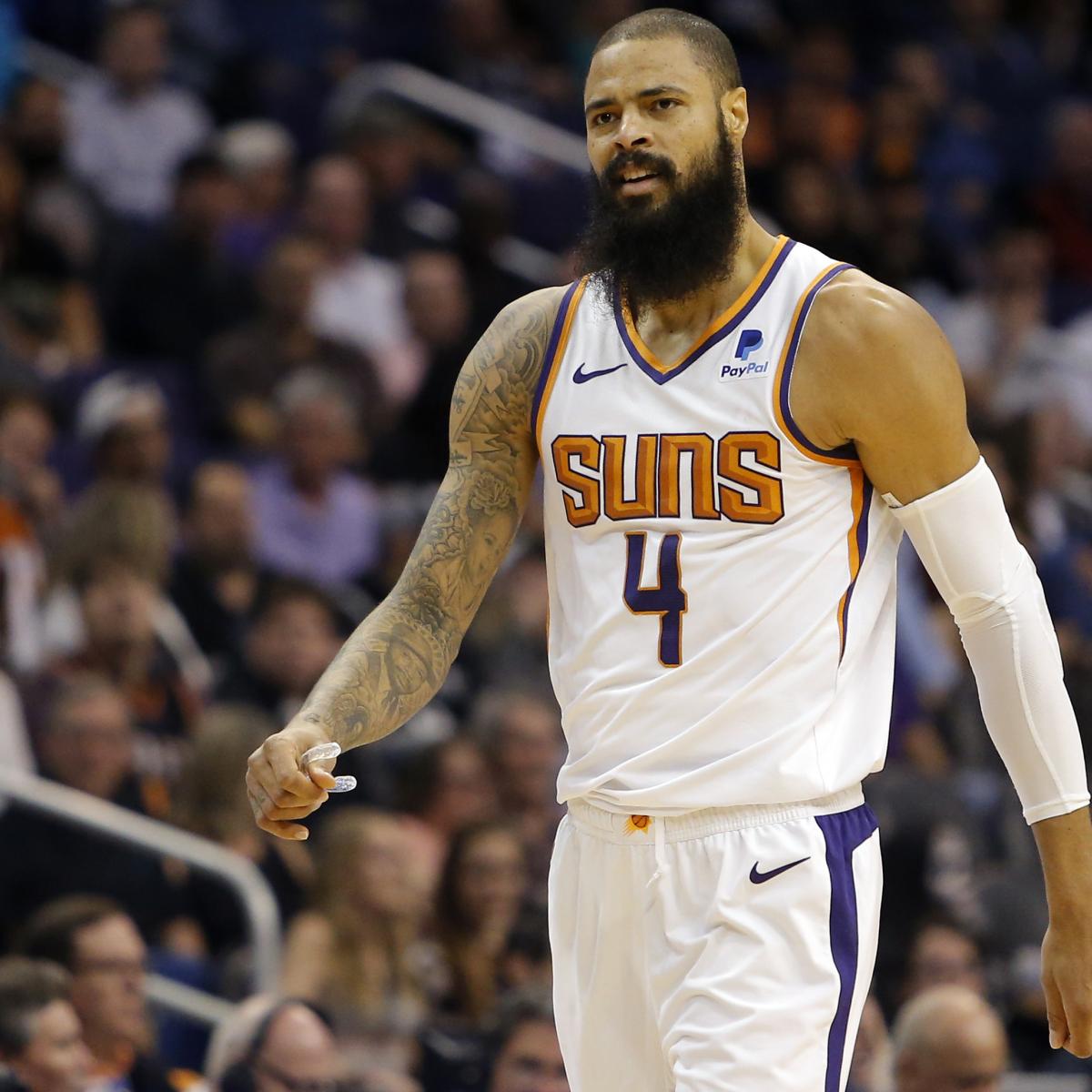 Rick Scuteri/Associated PressThe Phoenix Suns and Tyson Chandler are reportedly negotiating a buyout of the remaining portion of the center's four-year, $52 million contract , which is in its final season.
The Los Angeles Lakers would be at the "front of the line" to add Chandler should he clear waivers and become a free agent, per Stein .
ESPN's Adrian Wojnarowski went a step further, reporting the veteran big man "will sign" with L.A. once the buyout process is complete.
Chandler said last month one of the biggest keys in his development was being prepared for the opponents' attention, given his top-pick status, per Bruce Pascoe of the Arizona Daily Star .
Chandler, who owns career averages of 8.6 points, 9.3 rebounds and 1.2 blocks with a 59.6 shooting percentage, could provide 15-20 solid minutes per night in a reserve role.
Meanwhile, the Suns are not yet ready to compete in the loaded Western Conference, so letting Chandler hit the market and giving his minutes to younger players makes sense.