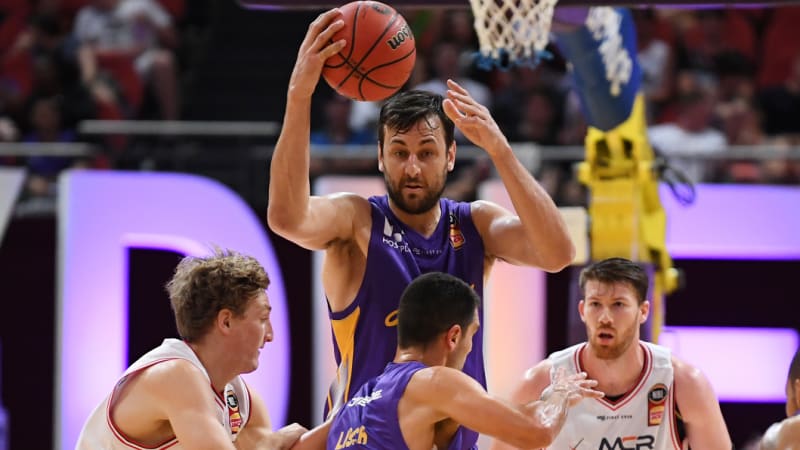 I think it's the first time I've played a genuine, not counting preseason, game in Melbourne for a number of years, probably since the last Oceania series.
"Back when I was in the NBA I never took these opportunities for granted as they weren't happening often, but at least with the NBL and with the Boomers v USA series next year there will be more Melbourne games which is good."
Bogut appeared on the station the next day but wouldn't bite back and he said on Sunday he wasn't interested in media stunts.
They have a very balanced squad of big guys, they have the luxury of Alex Pledger coming off the bench when he would start for most teams, Daniel Trist who is getting no minutes when I thought he was pretty good in pre-season, and Tohi Smith-Milner who has nice touch and a big body but he's not playing any minutes.
Stoking the fire: Josh Boone has declared himself ready to face former-NBA star Andrew Bogut in United's Cup eve clash with Sydney Kings.
"It was 'let's get Bogey riled up and try to create some buzz' - I don't know if they needed to sell more tickets or what the deal was but I haven't been around the block once, I can see when something's orchestrated.