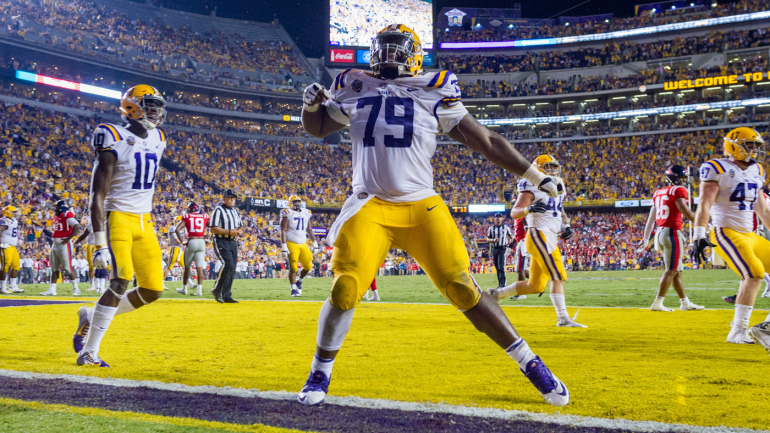 Call it stand-up Saturday if you wish as the biggest week of the season goes down not only with four games between top 25 teams but a bevy of potential upsets throughout the expansive slate.
With action beginning early in the day and continuing late into the evening, let's take a look at the biggest games on the schedule Saturday along with our predictions for what will transpire in those contests.
17 Texas (-2.5) -- 3:30 p.m. on FOX, fuboTV (Try for free): West Virginia is capable of beating any team in the Big 12, but this is a matchup problem.
If Texas gets back to running the ball well and hitting big wideouts Collin Johnson and Lil'Jordan Humphrey , that's a type of beating for which there's usually no in-game adjustment.
Devin White's absence in the first half will have a huge impact on the game, allow Alabama to put up a few early scores and force LSU into obvious passing situations more times than it wants.
Joe Burrow will make a few game-changing mistakes in the face of pressure to turn the biggest game of the year in college football sideways in the second half.