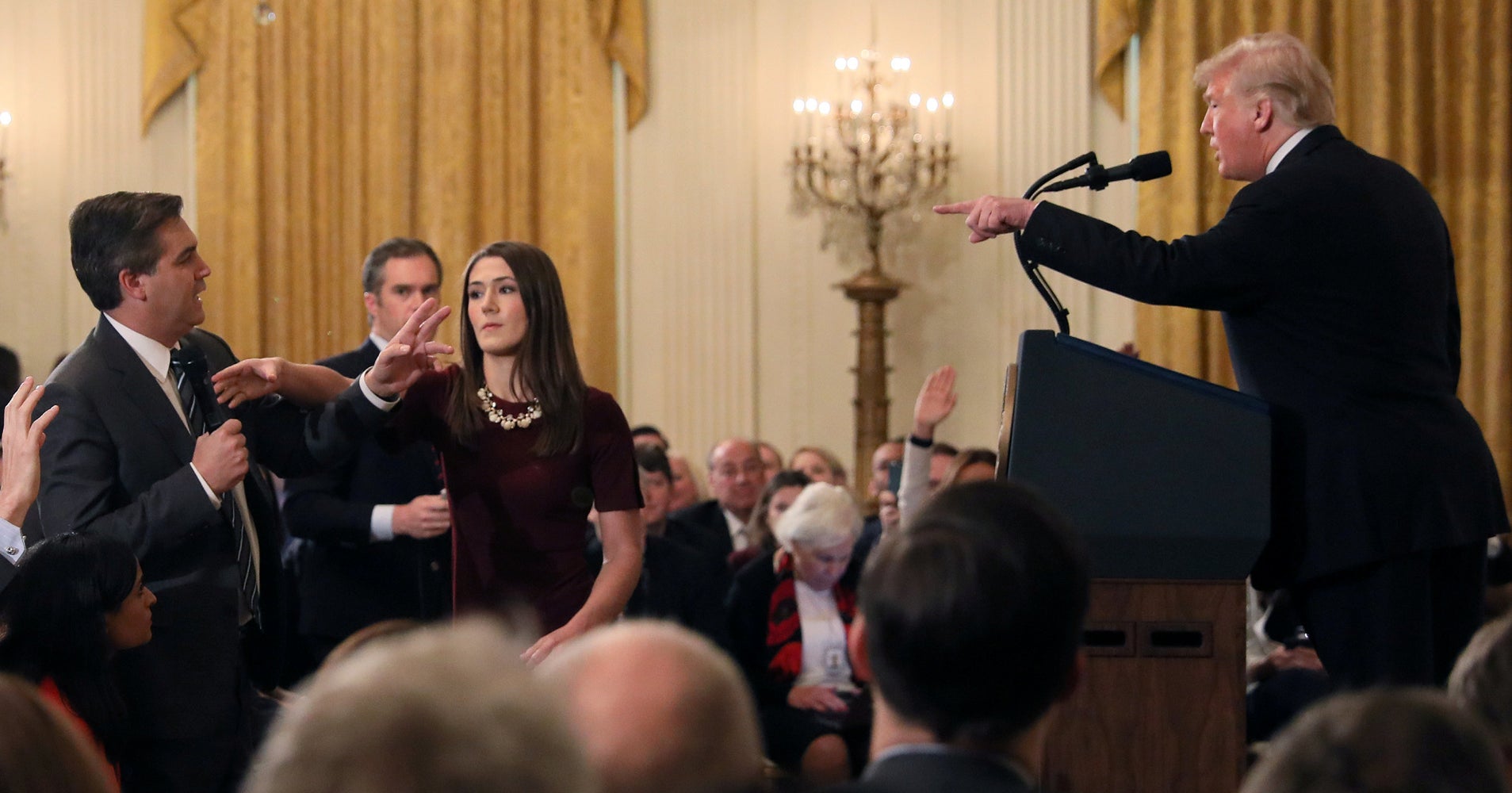 The White House revoked Jim Acosta's press credentials Wednesday after he had a heated exchange with President Donald Trump at a news conference and an intern tried to grab a microphone from the CNN reporter.
Acosta also tweeted that he had been denied entrance to the White House, where he was scheduled to film a spot for CNN, a network Trump has repeatedly targeted as "fake news."
"It was done in retaliation for his challenging questions at today's press conference," CNN communications said in a statement posted to Twitter.
At the White House news conference Wednesday, Trump called Acosta a "rude, terrible person" when he refused to sit down after asking the president about a racist anti-immigration ad his re-election campaign had paid for and promoted ahead of Tuesday's midterm elections.
Acosta refused to give up the microphone when a White House intern tried to grab it from him, infuriating Trump.
Reporters quickly began defending Acosta and denounced the accusation Sanders lodged at him.